Commander Crimeshare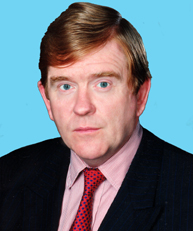 Former flying squad boss, John O'Connor
CSTV plans Triple A Studios for kids throughout the country
ABOUT US
The Crimeshare Commitment
Crimeshare belongs to EVERYONE. It is not a charity. It will never affiliate itself with any political party, association or organization. Crimeshare is run for the people, by the people.
Set up in 1989, Crimeshare is creating a global network of resources, information and advice. It aims to stamp out crime, corruption and injustice wherever it is found.
Crimeshare can only be as good as the community it serves. Don't be silent. Now is the time to make our voices heard.
Freedom of Speech is a powerful democratic right.
Don't waste it - use it.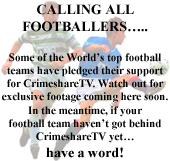 This site uses REAL MEDIA to stream media content. If you don't have REAL MEDIA player, click the link to download it - FREE

Murder, Rape, Theft and Abuse. Kids all around the world need our help.
Join the PROTECT OUR KIDS campaign, make your voice heard!
'Blame Shame' is the latest obstacle to justice.
Rape isn't a female victim dominated area. Many women choose not to report rape because of some misguided sense of shame which is understandable given recent press reports, so how must it be for a male victim of rape by other men.
What can be done to help people who have been subjected to this most intrusive, abhorrent crime and forced to live with the pain because society fail to offer understanding and protection for the victims.
CrimeshareTV Rape Page offers a means to tell somebody what happened to you anonymously if you choose, maybe between us, we can help to start healing the physiological wounds and relieve the sense of a shame, remember we're here for you. Or if you prefer you can LINK direct to the Rape Crisis organisation.

About us Talk to Tel Webmaster Editor Disclaimer Policy Links TOP
Part of the Triple A Multimedia Group
The cartoon images used were obtained from IMSI's MasterClips Collection.