This site is under construction and is for information purposes at this time.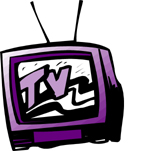 The CrimeshareTV website is designed to promote international community responsibility in the fight against crime and is the first step towards establishing the interactive CrimeshareTV satellite TV channel. The CrimeshareTV concept allows the website and TV channel to be run by young people via secure links from their schools, colleges and universities using ICT to support the Police with intelligence content submitted through their local communities use of mobile phones text and e-mail. CrimeshareTV empowers the community to fight crime by sharing information and advice on every aspect of crime in today's society. Working on a 24/7 basis it provides contact and comfort to the population in general, helping to keep people in touch with friends and neighbours.

CrimeshareTV is a community hub. It has a wide range of crime related topics, covering everything from bullying and hooliganism to drug and gun crime. The website is relevant to everyone in today's society, from teenagers looking for support and advice, to the global population worried about crime in general, to the elderly and vulnerable needing security and reassurance.

TOGETHER WE CAN PREVENT CRIME…
CrimeshareTV sends a clear signal to criminals that we value our loved ones, our homes, our possessions and our community as a whole. We hope that you will join us in the fight against crime.
coming soon!
Breaking News. All the latest crime related news in your area and nationwide. Exclusive features, interviews and online polls.
Incident Reports. Use our incident reporting service to register crimes immediately online. You can also use our Reported Incidents feature to check on crime related activities in your local area and beyond.
Information and Advice. Up to date information and advice on a wide range of crime related topics.
Products and Services. Information, reviews and links to products and services to help you protect your home and loved ones.
Registration. Unique, online service enabling you to register your property onto a secure, nationwide database to help reunite you with your possessions if recovered.
Text/ phone services. Text services providing information on crime related activities in your area.
Interactive member areas. A safe online community where people can voice their opinions, ask questions and share information with like minded citizens.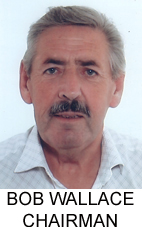 CRIMESHARE LTD was established in the UK in 1989 by its Founder and Chairman ex Scots cop Robert Wallace. It was originally devised to provide neighbourhood security operatives in every neighbourhood, working in partnership with major telecom's providers and regulated by external agencies.
As part of Triple A's commitment to vocational education and training, ICT and media students will be involved in this project from the outset. Social inclusion is paramount and CrimeshareTV presents equal opportunities for students of all ages to participate in a spectrum of related projects from journalism to research. Students will gain valuable experience in areas such as Television production/direction, writing, acting, presenting, audio / visual technicians as well as studio management, scheduling, secretarial and accounting skills. Presenters will be given the opportunity to interview authorities, government officials and celebrities on a one to one basis. The opportunities are endless. Training will also be provided, where possible, for ex offenders to get involved in every aspect. Our company has a reputation in the UK for working with prisoners and ex offenders in a rehabilitation capacity.

CrimeshareTV is actively seeking participation from media students worldwide to get involved in this groundbreaking project with opportunities to gain valuable work experience and the chance to help in the fight against crime. Schools, Universities and individual students can make contact in the first instance via info@crimesharetv.com
CrimeshareTV is looking to collaborate with international partners and sponsors
To find out more about sponsorship and advertising opportunities, please contact info@crimesharetv.com