Criminals come in all shapes and sizes. Sometimes, just because you uphold the law, doesn't mean that you are a decent citizen. The examples below may shock you.
The media is slowly wising up to the fact that lawyers can be a corrupt breed. This is nothing new. In Victorian times, Lawyers and barristers were regarded with suspicion and contempt. They were seen as money grabbing thieves.
CrimeshareTV would like to emphasise that not all lawyers are corrupt. But a great many are. The public need to be aware of this.
Loss of confidence in courts taking legal system into dangerous terrain
From Timesonline By Helen Nugent and Sean O'Neill
THE Director of Public Prosecutions has given warning that the legal system will stray into "dangerous territory" if people feel justice cannot be achieved through the courts. However, the widespread perception is that the law and the legal profession have already lost the confidence of victims and the general public.
The British Crime Survey 2005-06 reflects this view: 80 per cent of respondents thought the system was fair to the accused, but only 36 per cent were confident that it met the needs of victims.
The widely held opinion is that criminals receive soft sentences, paedophiles are pitied, foreign terrorists are given vast sums in legal aid and illegal immigrants who commit crimes are never deported.
Ordinary people who stand up for themselves and their families are either punished or become victims. Perhaps worst of all, the rights of such victims are ignored.
Last month a judge was heavily criticised after sentencing a paedophile, who had repeatedly sexually assaulted an 18-month-old baby boy, to four years in jail. Judge Simon Hammond, sitting at Leicester Crown Court, said that Christopher Downes, 24, needed help for his "undoubted problems".
Michele Elliott, of the charity Kidscape, said: "There is something wrong when a man could admit to sexually abusing an 18-month-old baby regularly and be out of prison in two years."
The concern of campaigners is outstripped by the anger of the families of victims.
Last month the family of Natalie Glasgow described as laughable the sentence imposed on Mark Hambleton, an electrician whose van hit and killed the 17-year-old girl as she walked home from a party. Hambleton was given a 100-hour community service order and banned from driving for a year.
The dead girl's father, Paul, said: "The law says it doesn't matter whether you hit a teenage girl or a lamppost in terms of the charge of failing to report an accident. That can't be right. It must be changed."
The apparent downgrading of victims' rights, compared with those of the defendant, also causes anger.
The defence of Kamel Bourgass, the Algerian terrorist trained by al-Qaeda who is serving life for murder and conspiring to make ricin toxins, cost the public purse £996,934 in legal aid.
The family of DC Stephen Oake, who was stabbed to death by Bourgass in 2003, received only £13,000 from the Criminal Injuries Compensation Authority.
Judges reply that the legislative straitjacket is the cause of many of the current problems.
The case of Craig Sweeney attracted huge attention. Sweeney was jailed for life by Cardiff Crown Court for abducting and indecently assaulting a three-year-old girl but Judge John Griffith Williams cut his minimum tariff in recognition of his guilty plea. It meant that Sweeney could be considered for parole in five years.
As The Times reported last month, John Reid, the Home Secretary, said that this was unduly lenient. Vera Baird, QC, the Constitutional Affairs Minister, had to apologise after saying that the judge was wrong. The judiciary rallied round the judge, saying he had followed the law to the letter.
Both Victim Support and Nacro, the crime reduction charity, say that perceived soft sentencing and the treatment of victims are separate issues. Paul Cavadino, chief executive of Nacro, said: "The sentencing in this country is harsher than most other Western Europe countries. And we have the highest prison population in Western Europe, both in absolute numbers and as a proportion of the population.
"I don't accept that you can measure how supportive a criminal justice system is to victims by the sentences given out.
"It is not in the interests of victims to pass sentences that don't reduce future offences."
A spokesman for Victim Support said: "Victims want a system whereby we deal with criminals properly and we give out punishments that are an effective deterrent. Our experience is that even if victims are happy with the result in court, the happiness is short-lived because their lives have still been altered."
Liz Jones said that she lost her faith in the criminal justice system when a teenager who smashed her cheekbone avoided a jail sentence last month. Dexter Hungwa, 16, attacked Ms Jones, a headmistress, because she had asked him to shut a door. Ms Jones, 51, said: "At first I was frightened because I thought he could turn up at any time. The experience was horrendous but when I found out that he had been given a referral order, I was really, really angry."
FACES OF THE LAW
Lord Phillips of Worth Matravers, the Lord Chief Justice: Born Nicholas Addison Phillips, he was educated at Bryanston School, Blandford, Dorset, and King's College, Cambridge. Chaired the 1998 BSE inquiry and was Master of the Rolls until 2005. Lists his hobbies in Who's Who as the sea, mountains and music
Sir Anthony Clarke, Master of the Rolls, educated at Oakham School, Rutland, and King's College, Cambridge. He became Head of Civil Justice in 2005 after seven years as a Lord Justice of Appeal
Lord Justice Judge, President of the Queen's Division of the High Court. Educated at The Oratory School, Woodcote, Oxfordshire, and Magdalene College, Cambridge
Ken Macdonald, QC, Director of Public Prosecutions, educated at Prior Park College, Bishop Wordsworth's Grammar school, Salisbury, and St Edmund Hall, Oxford. His hobbies, listed in Debrett's People of Today, include 20th-century history, crime fiction and Arsenal FC
Stephen Hockman, QC, Chairman of the Bar, educated at Eltham College, and Jesus College, Cambridge
Nicholas Hilliard, QC, Chairman of the Criminal Bar Association: educated at Bradfield College, Berkshire, and Lincoln College, Oxford
Lord Falconer of Thoroton, QC, Secretary of State for Constitutional Affairs: educated at Trinity College, Glenalmond, Scotland and Queens' College, Cambridge
Michael Mansfield, QC, leading human rights lawyer and defence barrister; educated at Highgate School and Keele University, called to the Bar 1967, QC 1989. He is president of the National Civil Rights Movement
Baroness Kennedy of The Shaws, QC: Labour peer, barrister, writer, broadcaster, member of several public bodies and committees; educated Holyrood Secondary School, Glasgow, Council of Legal Education, called to the Bar 1972, QC 1991. She is a director of The Independent newspaper and involved with Liberty, the Civil Liberties Trust, and the Howard League for Penal Reform
HOW TO CALL THE POLICE (True Story)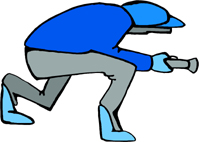 George Phillips of Mississippi was going up to bed when his wife told him that he'd left the light on in the garden shed, which she could see from the bedroom window.
George opened the back door to go turn off the light but saw that there were people in the shed stealing things.
He phoned the police, who asked "Are any of those people in your house" and he said no.
Then they said, that all patrols were busy, and that he should simply stay in his house, lock his doors and an officer would be along when available.
George said, "Okay," hung up, counted to 30, and phoned the police again.
"Hello I just called you few seconds ago because there were people in my shed. Well, you don't have to worry about them now cause I've just shot them all".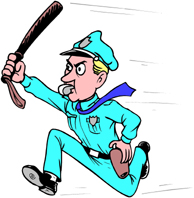 Then he hung up.
Within five minutes three police cars, an Armed Response unit, and an ambulance showed up at the Phillips residence.
Of course, the police caught the burglars red-handed.
One of the Policemen said to George:
"I thought you said that you'd shot them!"
George said, "I thought you said there was nobody available!"
These are for real... Promise!
The following real court exchanges are from a recently published book, Disorder in the American Courts. Everything that is said in court is recorded by court reporters, who have compiled the following collection of hilarious conversations!
Q: Are you sexually active?
A: No, I just lie there.

Q: What is your date of birth?
A: July 15th.
Q: What year?
A: Every year.

Q: What gear were you in at the moment of the impact?
A: Gucci sweats and Reeboks.

Q: This myasthenia gravis, does it affect your memory at all?
A: Yes.
Q: And in what ways does it affect your memory?
A: I forget.
Q: You forget? Can you give us an example of something that you've forgotten?

Q: How old is your son, the one living with you?
A: Thirty-eight or thirty-five, I can't remember which.
Q: How long has he lived with you?
A: Forty-five years.

Q: What was the first thing your husband said to you when he woke up that morning?
A: He said, "Where am I, Cathy?"
Q: And why did that upset you?
A: My name is Susan.

Q: Can you describe the individual?
A: He was about medium height and had a beard.
Q: Was this a male, or a female?

Q: Is your appearance here this morning pursuant to a deposition notice which I sent to your attorney?
A: No, this is how I dress when I go to work.

Lawyer: Trooper, when you stopped the defendant, were your red and blue lights flashing?
Witness: Yes.
Lawyer: Did the defendant say anything when she got out of her car?
Witness: Yes, sir.
Lawyer: What did she say?
Witness: She said 'What disco am I at?'

Lawyer: Doctor, how many autopsies have you performed on dead people?
Witness: All my autopsies are performed on dead people.

Lawyer: Sir, what is your IQ?
Witness: Well, I can see pretty well, I think.

Lawyer: Did you ever sleep with him in New York?
Witness: I refuse to answer that question.
Lawyer: Did you ever sleep with him in Chicago?
Witness: I refuse to answer that question.
Lawyer: Did you ever sleep with him in Miami?
Witness: No.

Lawyer: What did the tissue samples taken from the victim's vagina show?
Witness: There were traces of semen.
Lawyer: Male semen?


Make crime pay. Become a Lawyer
Will Rogers
Lawyers are always more ready to get a man into troubles than out of them
William Goldsmith
A lawyer with a briefcase can steal more than a thousand men with guns
Mario Puzo
America is the paradise of lawyers
David Brewer
Lawyers are men whom we hire to protect us from lawyers
Elbert Hubbard
A Lawyer will do anything to win a case, sometimes he will even tell the truth
Patrick Murray

Only Lawyers and mental defectives are automatically exempt for jury duty
George Bernard Shaw
The only way you can beat the lawyers is to die with nothing
Will Rogers
An incompetent lawyer can delay a trial for months or years. A competent lawyer can delay one even longer
Unknown
Lawyer: An individual whose principal role is to protect his clients from others of his profession
Unknown
Lawyers are the only persons in whom ignorance of the law is not punished
Jermy Bentham
A man without money needs no more fear a crowd of lawyers than a crowd of pickpockets
R. Rinkle
Lawyers should never marry other lawyers. This is called "inbreeding," from which comes idiot children and more lawyers
Kip Lurie
A lawyer is a learned gentleman who rescues your estate from you enemies and keeps it to himself
Henry Bougham

Waste of tax payers money!

A British man has been arrested and threatened with 14 years in jail for "harbouring" his Brazilian fiancee at his home in Kent. Dave Taylor, 48, spent 15 months on bail as he fought to clear his name. But hours before he was due in court, prosecutors dropped all charges -- leaving taxpayers with a bill of at least £50,000.
Today he spoke of his anger at the ordeal he had been put through. Legal experts and race relations chiefs questioned how the case had been allowed to carry on for so long. Critics claimed that the effort put into prosecuting Mr Taylor was disproportionate when the Government estimates there are 430,000 migrants living illegally in Britain.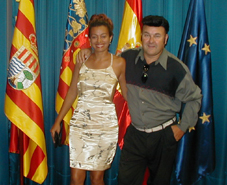 Mr Taylor -- an entertainer, who uses the stage name Rockin' Dave Taylor -- married Brazilian nurse, Rosyane Costa-Ferreira this summer. They had been living together in the UK for more than 6 years. He said he had been left thousand of pounds out of pocket, and had been put on medication for depression as a result of the wrangle. He said: "My professional and home life have been thoroughly disrupted. I have been under severe stress. I have waded through hundreds of pages of jargon presented by the prosecution and spent months going through documents in preparation for the trial. "If my experience reflects the standard of the British justice system, I think it leaves very much to be desired."
Immigration law expert Nicola Appleton of solicitors Lewis Silkin said: "I'm astonished that it got to this stage. It does seem an enormous waste of taxpayers' money."
Lord Ouseley, the former chairman of the Commission for Racial Equality, said the case left him "depressed and despondent about the state of the management and administration in the Home Office's immigration and nationality services". He said: "I am staggered how anyone can penetrate this incompetent bureaucracy."
Police arrested Mr Taylor and ransacked his home near Herne Bay, Kent, in a dawn raid in July 2004. They also arrested and deported his fiancee, Rosyane Costa-Ferreira.
Mr Taylor, who has performed at exotic venues worldwide, including Japan, Hong Kong and Russia, was held 2 days in a police cell. He claims he was told in his initial police interview that he was suspected of masterminding a major people-smuggling operation. Documents seized from his home proved swiftly that the only foreign national he had travelled with was Rosyane Costa-Ferreira, who had regularly accompanied him to gigs on the Continent.
Yet he was charged under the 1971 Immigration Act on two counts of facilitating her illegal entry to the UK and knowingly harbouring her once she was in the country.
Mr Taylor claims that a visa in Miss Costa-Ferreira's passport would have proved that she had permission to be in the UK. But the passport is alleged to have 'gone missing' among documents seized by police. It has never been recovered.
His own lawyers advised him to plead guilty and accept a prison term of around four years, instead of fighting the case and risking a much longer sentence.
This issue has been taken up on behalf of Mr Taylor by Julian Brazier, MP for Canterbury, who says he is appalled that a British subject could be treated in this manner.
Mr Taylor, who has played with such celebrities as Bill Haley and Chuck Berry, insists Rosyane -- now his wife -- was in Britain legally at all times.
His wife, has now been given permission to live in the UK by the same people who prosecuted this case, - namely the Immigration service. The CPS has admitted that the decision to drop the charges, the day before the case was due to be heard in Canterbury Crown Court, was taken on "public interest" grounds.
Mr Taylor's Legal Aid assistance cost taxpayers more than £50,000. The final bill for taxpayers, including CPS costs, could be well in excess of £100,000.

WATCH OUT, THERE'S A LAWYER ABOUT
"Our solicitors added ten pounds to their bill for delivering a document by hand. We wouldn't have minded, except that their office is next door to ours! I calculate this to be a rate of around £450 a mile."
The Times.
"I'd give my right arm..."
A lawyer defending a man accused of burglary tried this creative defense: "My client merely inserted his arm into the window and removed a few trifling articles. His arm is not himself, and I fail to see how you can punish the whole individual for an offence committed by his limb." "Well put," the judge replied. "Using your logic, I sentence the defendant's arm to one year's imprisonment. He can accompany it or not, as he chooses." The defendant smiled. With his lawyer's assistance he detached his artificial limb, laid it on the bench, and walked out.
A solicitor has been jailed for grooming the 10-year-old daughter of a client before abusing her. Anthony Bare, 48, of Lumb Lane in Droylsden, Gtr Manchester, bought the girl gifts before attacking her twice. BBC, 30 Aug 2005.
A FORMER solicitor faces jail after admitting embezzling £108,000 from clients when his firm plunged into debt. Glasgow Daily Record, 13 Aug 2005
A solicitor has been jailed for 18 months after he stole £150,000 from two chronically ill patients and from bank accounts of dead clients. Nicholas Pounder, 46, from Porthcawl, south Wales, used the money to pay off credit card debts Swansea Crown Court was told. He admitted 16 charges of theft, two of false accounting, while 71 similar charges were taken into account. BBC, 15 Jul 2005
A north Devon solicitor who swindled clients out of more than £280,000 has been jailed for three and a half years. Philip Huxtable, 58, from Hiscott near Barnstaple, was found guilty last month of 11 charges of stealing from clients. He tried to cover up his stealing by massively overcharging clients, Bournemouth Crown Court was told. The Freemason, who has since been made bankrupt, used the money to prop up his ailing business, Pitts Tuckers, and to finance a lavish lifestyle. BBC,13 Jul 2005.
A solicitor who stole nearly £350,000 from clients and the Inland Revenue has been jailed for four years for theft. Christopher McChrystal, 52, was caught when the Law Society carried out an inspection at his sole practice on De Montfort Street in Leicester. BBC, 29 Jun 2005.
A bigamous solicitor has been jailed for six months for stealing thousands of pounds from a dead client's account to pay for her marriage. Marylena Shuti, 29, wrote cheques for £6,000 and £2,000 from the estate of Clifford Parkinson, and paid them into her account, Luton Crown Court heard. BBC, 04 Jun 2005.
A DISHONEST Wirral solicitor used £10,000 entrusted to him by a client to pay his own salary, a disciplinary hearing was told yesterday. Gordon Kingan, 50, was thrown out of the profession after the tribunal heard how he also used a cheque drawn on his client's account to pay his mortgage. IC Liverpool, 16 Feb 2005

A WEALTHY city lawyer who admitted embezzling £20,000 from clients has caused outrage after it was revealed he was given taxpayers' cash during his court case. Critics have slammed a decision to pay legal aid to Richard McAnulty, 46, despite the fact he lives in a £400,000 house, drives a Mercedes, runs a successful chain of sandwich shops and has two children at a fee-paying school. The Scotsman, 31 Oct 2004.
A solicitors' watchdog has welcomed a ruling to strike off two solicitors who stole £53,000 from a bankrupt client. Peter Wilson, aged 57, and Richard Lloyd, aged 56, have been thrown out of their profession after admitting dishonesty. IC Coventry,
A CONVICTED murderer who qualified as a solicitor has been kicked out of the profession for trying to kill his wife. Incredibly, Law Society officials were convinced he was safe to work as a lawyer following his release on life licence after he knifed a 17-year-old to death on a dance floor. IC South London, 27 Feb 2004
A MILLIONAIRE solicitor who stole more than £73,000 from his 91-year-old aunt so he could buy a boat was jailed for six months yesterday. The money was meant to pay her rest home fees.. Telegraph, 11 Dec 2001.
This is just a small selection. If you want to read of the hundreds more corrupt solicitors head to www.unjustis.co.uk
Sussex police sent a Valentine to a burglar with 17 convictions as a reminder that "Our hearts are set on catching you". The burglars girlfriend thought it was from another woman and threw an ashtray at him. He is now suing the police - on Legal Aid. Daily Telegraph

A grammatical error turned a magistrates court procedure – aimed at curbing anti social behaviour – into an order instructing Anthony Slater to go out drinking. The order contained a double negative, making it illegal for him NOT to drink in the street. Daily Telegraph.

The emergency Anti-terrorism bill closes an important loophole. Clause 46 means that, for the first time 'A person who knowingly causes a nuclear explosion … is guilty of an offence.' Daily Telegraph
A court in Exeter jailed a man for a £100,000 benefits fraud and ordered him to pay back £20,000 – but allowed him to keep the luxury yacht on which he lives. Daily Express.
Michael O'Brien who spent ten years in prison after being wrongly convicted of murder, has been charged £37,000 for his lodgings while in jail. Daily Telegraph.
A man charged with going equipped for burglary walked free from Stafford Crown Court because evidence found on him (including a drill and a screwdriver) had been auctioned off on the internet by the Police. Guardian
Three police cars were sent to arrest a 12 year old girl who was playing with a toy gun in Bedlington, Northumberland. She had a DNA swab taken, was fingerprinted and put in a cell. The Times.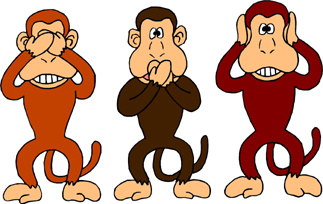 Police "give up" on theft from cars. Their success rate has fallen to zero in some areas. The Sunday Times.
A hamster found driving a toy racing car along the seafront at Cleveleys in Manchester has been handed over to the police. The RSPCA has confiscated his car. The Sunday Times.
Avon and Somerset police have stopped tellin the local paper about crime because they don't want to scare the public. They only want successful prosecutions to be reported. The Sun.
The Avon and Somerset decision comes after the revelation that Lothian and Borders police halved its crime figures by recording incidents, including assaults, robbery and arson as 'suspicious occurences'. The Times
The Derbyshire probation service uses taxis to take burglars and other offenders to a community rehabilitation course because public transport is too inconvenient. The Telegraph.

A man given a four year sentence for fraud is suing the Prison service for £30,000 because his bed was too hard.
Terrified Karl Moran dialled 999 when yobs began shooting at a neighbour's home. Two weeks passed before the police responded, with a police constable telling Karl, "We're so busy, you're lucky we came at all." The Sun
Extracts taken from You Couldn't Make It Up by Jack Crossley. John Blake Publishing Ltd.