Nearly everyone is affected by crime. But how many of us do anything about it?
If we're honest with ourselves, we all seem to happy to let others sort the issues out. At CrimeshareTV, we believe that everyone has a personal responsibility to play their part. It is only by getting involved that we can make our World a safer place for ourselves, our children and the wider community.
For a start, you can make a contribution to this, your website. Join the forums, take part in the votes and send us your experience of crime.
There are so many ways to get involved, you are bound to find something to suit you.
You can find inspiration from the features below.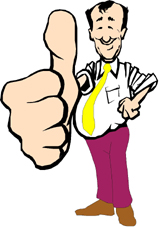 Ishtak Ahmed from Manchester who detained a masked knifeman trying to rob a Chemist's shop.
Kevin John Lees from Swandicote, Derbyshire who stopped a knife attack on a 15 year old boy.
The anonymous 77 year old woman who has stood up to criminals in THREE separate incidents.
Cliff Unsworth of Bolton who made a citizens arrest after a homemade incendiary device exploded in a busy town centre.
The 59 year old anonymous man who clung to the bonnet of a getaway car in County Durham.
If YOU know any unsung heroes who deserve to be recognised on this page, email us.
TO GRASS OR NOT TO GRASS
THAT IS THE QUESTION.
In this day and age there is a stigma attached to passing information on to the police or the authorities.
Commonly known as 'grassing', some citizens are scared that if they tell what they know there will be reprisals or a loss of face.
Other people believe that is their public duty to uphold the law and inform the police of illegal activity.
What do you think?
If you have information about a crime, should you report it to the Police?
Vote here

WHISTLE BLOWING ( Grassing)
Sinners or Saints?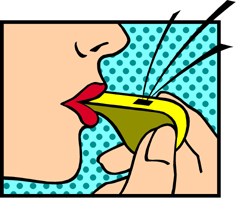 Depends on the effect it has on others really. Many a TV documentary has served the community well in terms of anti corruption, health care, law & order but false accusations can cause misery like the time a paediatrician was hounded from his home because the local community got confused information and thought he was a paedophile.

Whistle blowers are sometimes frowned upon as informers but then again sometimes the most horrendous crimes have been exposed because someone cared enough to speak up.
Where do you stand? would you speak out or do you prefer to mind your own business?
Do you know a local hero who fights against crime in your neighbourhood and nobody seems to know about them or bothers to say thank you!
We're not talking about the 'Caped Crusader' we mean just a normal person who has seen the streets being taken over by crime and has decided to do something about it.

What action have they taken? Do they get local support from the community and police in their efforts to prevent crime?
CrimeshareTV wants to hear about them. You can use this page to tell others how your hero is serving the community and enlist the support of friends and neighbours. We will respect your confidence if you choose to remain anonymous.