Commander Crimeshare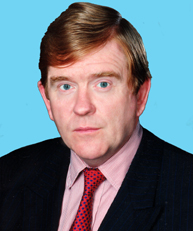 Former flying squad boss, John O'Connor
CSTV plans Triple A Studios for kids throughout the country
ABOUT US
The Crimeshare Commitment
Crimeshare belongs to EVERYONE. It is not a charity. It will never affiliate itself with any political party, association or organization. Crimeshare is run for the people, by the people.
Set up in 1989, Crimeshare is creating a global network of resources, information and advice. It aims to stamp out crime, corruption and injustice wherever it is found.
Crimeshare can only be as good as the community it serves. Don't be silent. Now is the time to make our voices heard.
Freedom of Speech is a powerful democratic right.
Don't waste it - use it.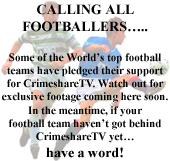 This site uses REAL MEDIA to stream media content. If you don't have REAL MEDIA player, click the link to download it - FREE

Read below: Police email sent to Crimeshare by mistake!!
Most Wanted
IF28@westyorkshire.pnn.police.uk

To: info@crimesharetv.com
Stephen

1st things 1st.
I've spoken with Martin Tanner who checked my details then rang me back
through the WYP switchboard to check me out.
He's said he will remove the site from the web within the hour.
He also passed me details of the site author, Terry Armstrong at Triple A
group, 01622 880599.
I rang Terry and surprise surprise only got the ansaphone.
I left a message to say he was in breach of copyright and also let him know
some people may have been arrested and there would clearly be human rights
breaches etc with them retaining images and words on the site etc etc.

I shall contact hime properly after Xmas unless you wish to do so.

May I also say what a good thing the Most wanted site is as we have had
several identifications across our region from web hits.
In Humberside, a man was identified and arrested for theft and another for
burglary.
In West Yorkshire we've had identifications for a man suspected of an
assault and the arrest is imminent.

We also have several leads on a person wanted for murder.

As we populate the site more and more, with greater enthusiasm being noted
by the police to provide images and suspects, I'm sure we'll see a huge
rise in identifications as the site is consolidated into regular visits by
the public.

All the best and have a great xmas break.

Ian

ps I've just had a call from Martin and the site is now shut down. I've
checked it and it is not available.



_____________________________________________________________

Join the policing family at West Yorkshire Police, recruiting Special
Constables, Police Community Support Officers and Volunteers. More details at
http://www.westyorkshire.police.uk/section.asp?sid=13

This email carries a disclaimer, a copy of which may be read at
http://www.westyorkshire.police.uk/emailDisclaimer.asp
Communication between Anne Widdecombe, Lord Ashcroft and the Police
Ann Widdecombe MP - Letter's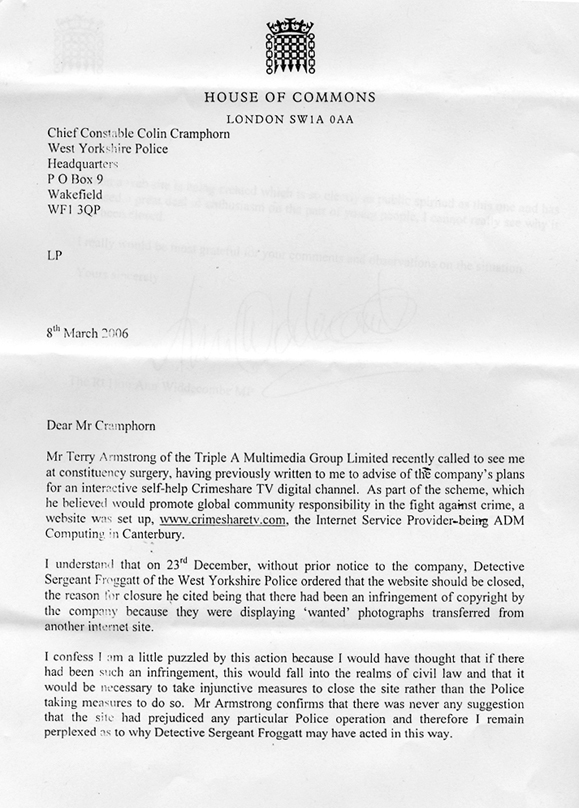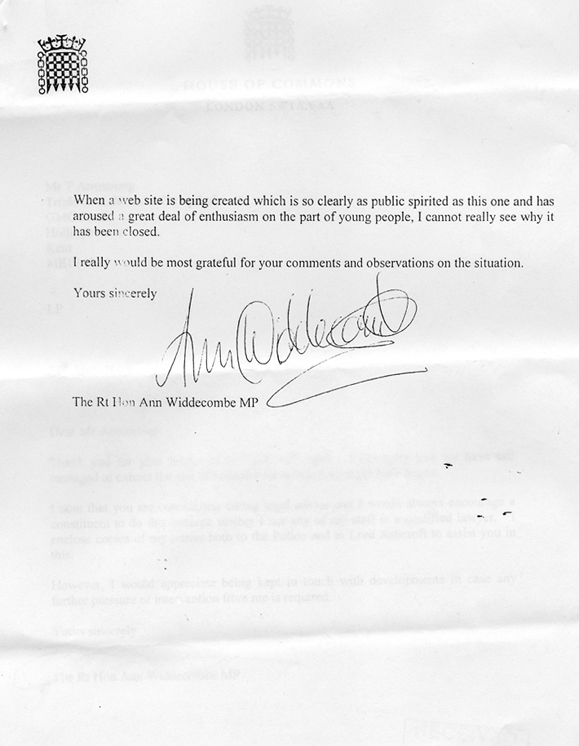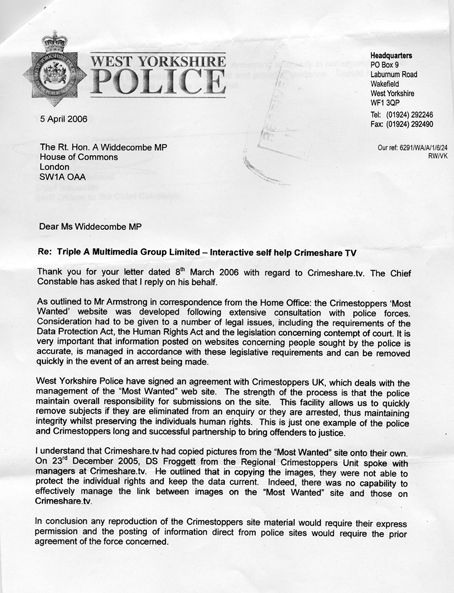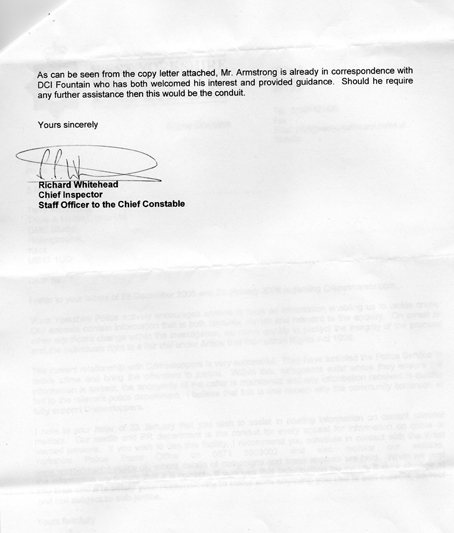 ---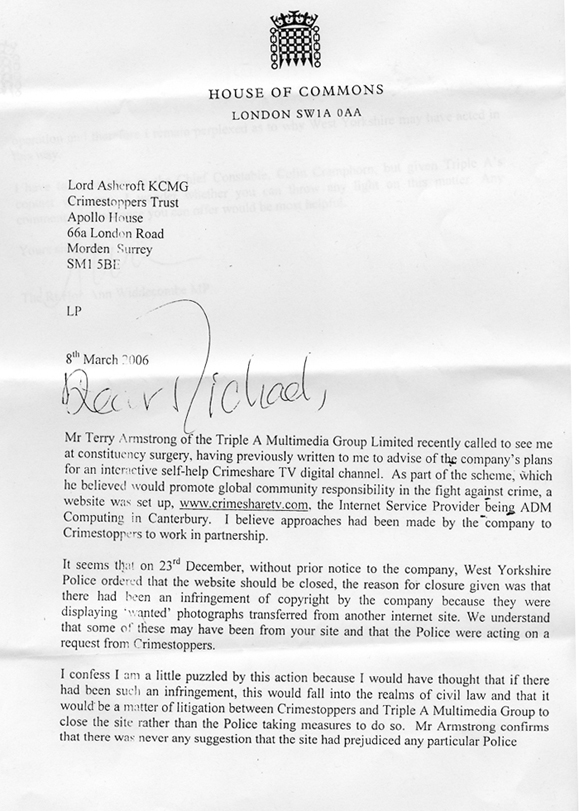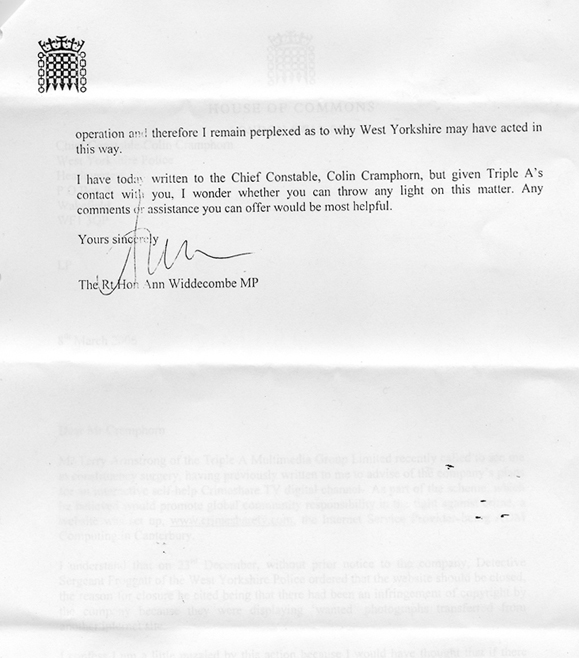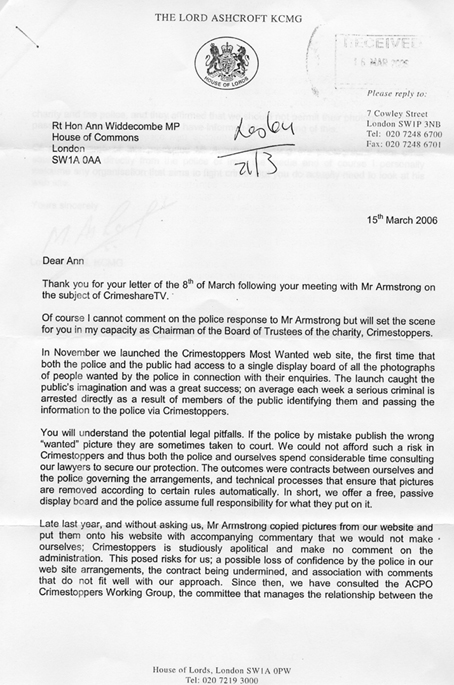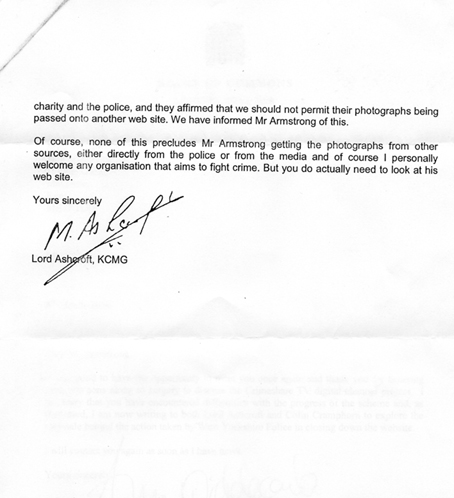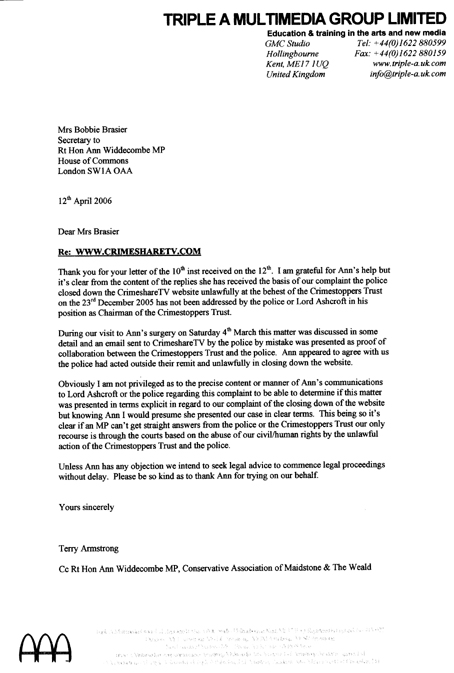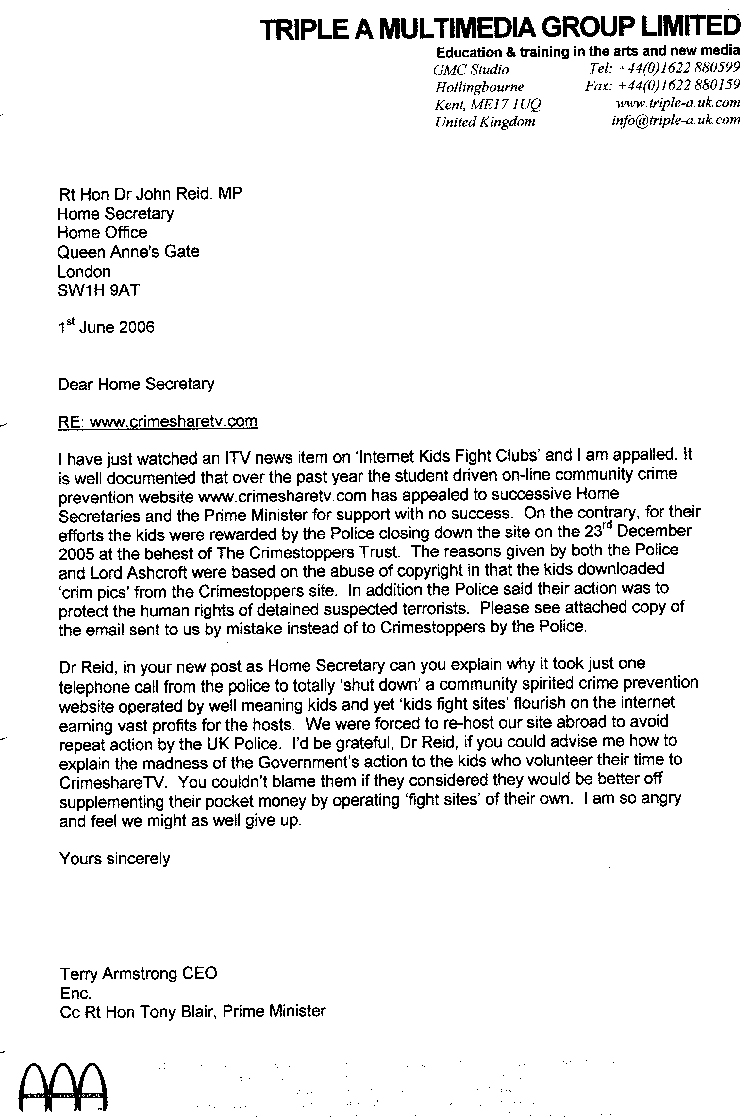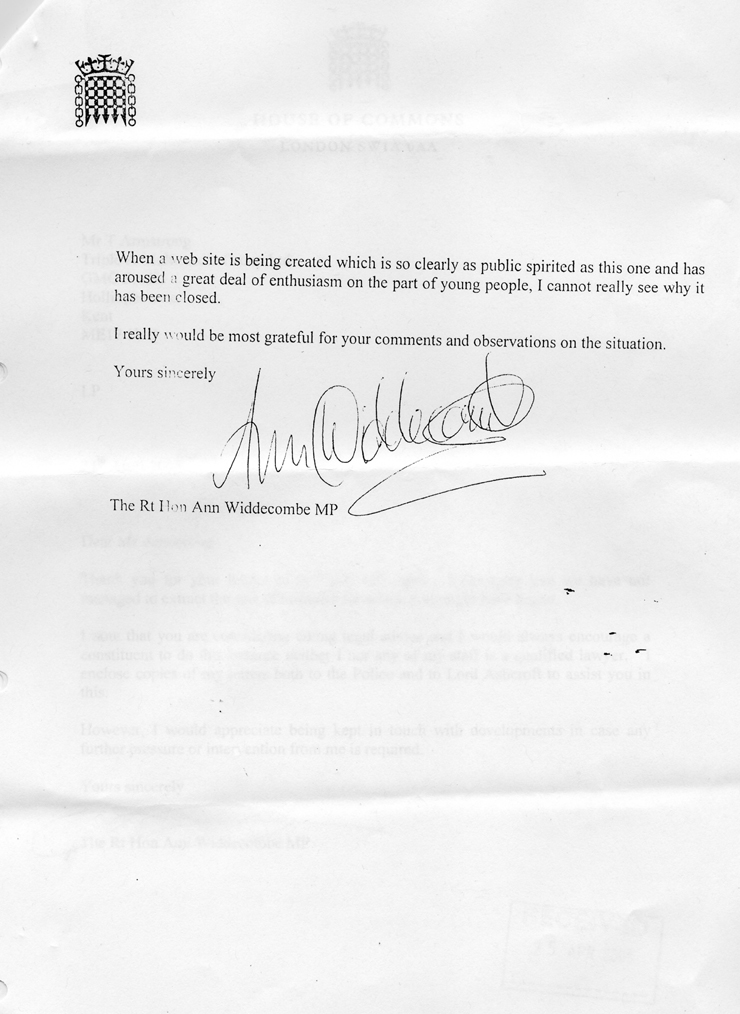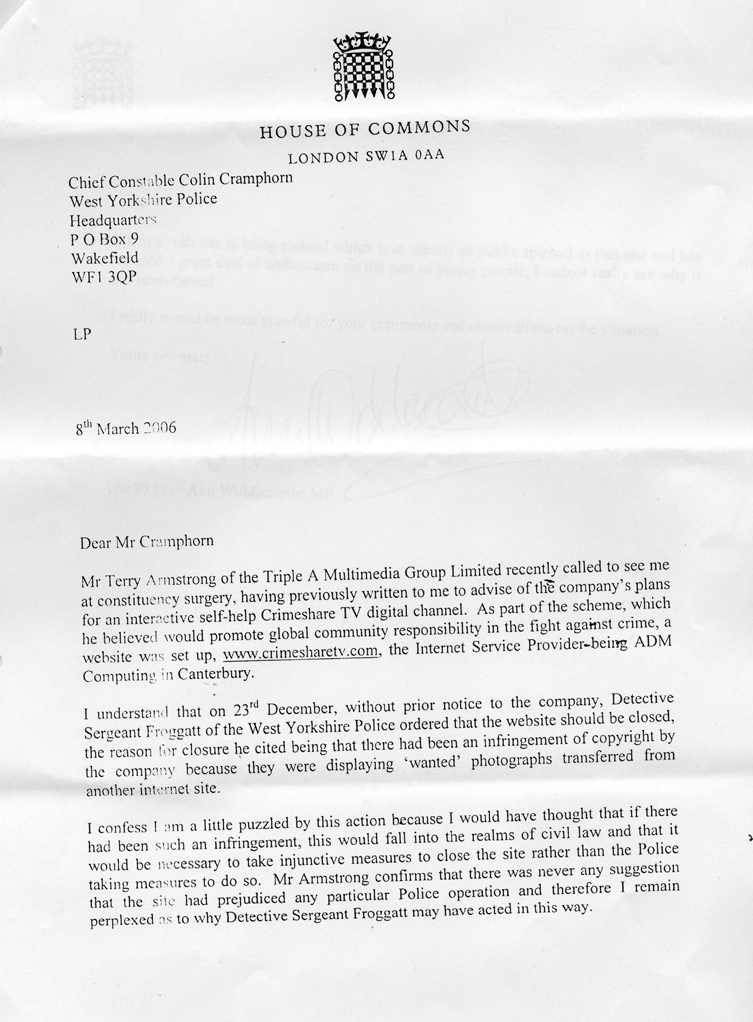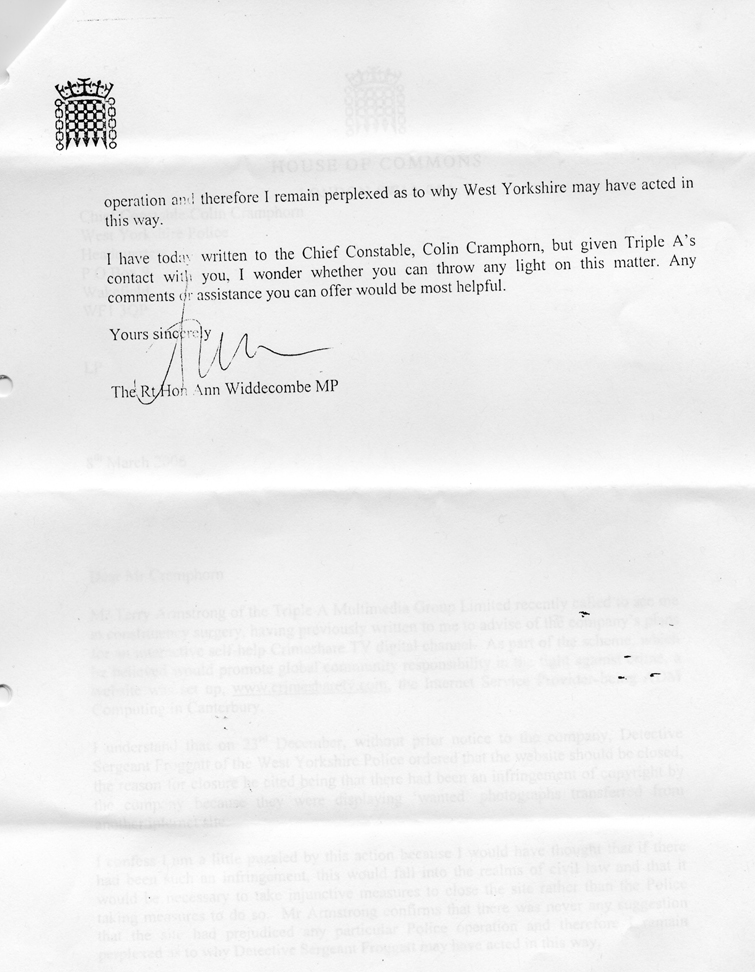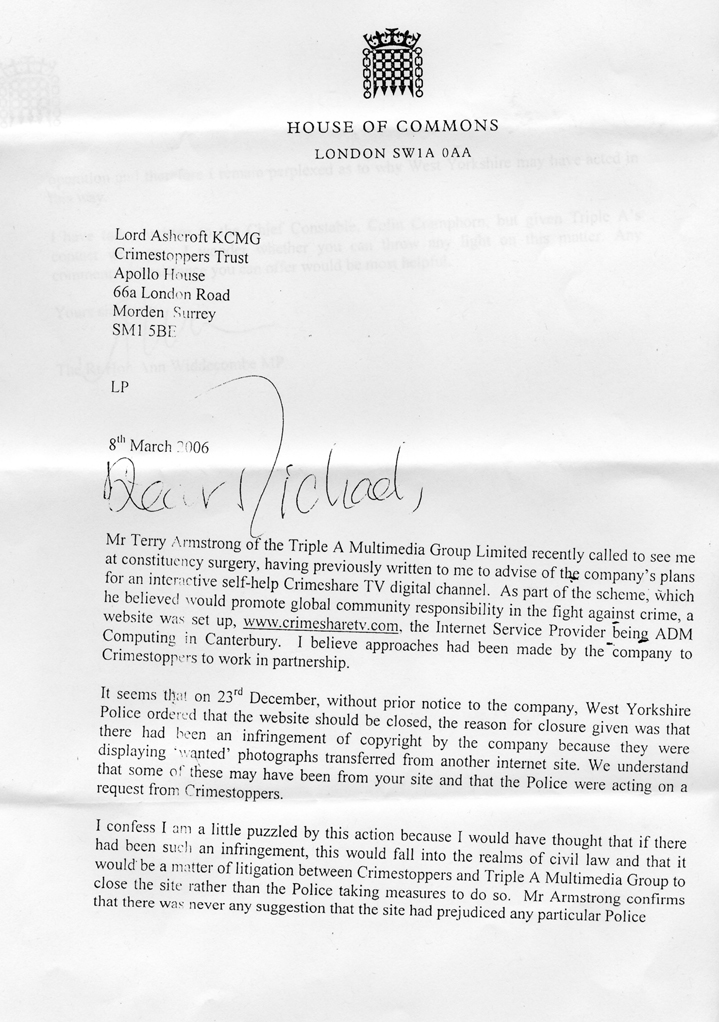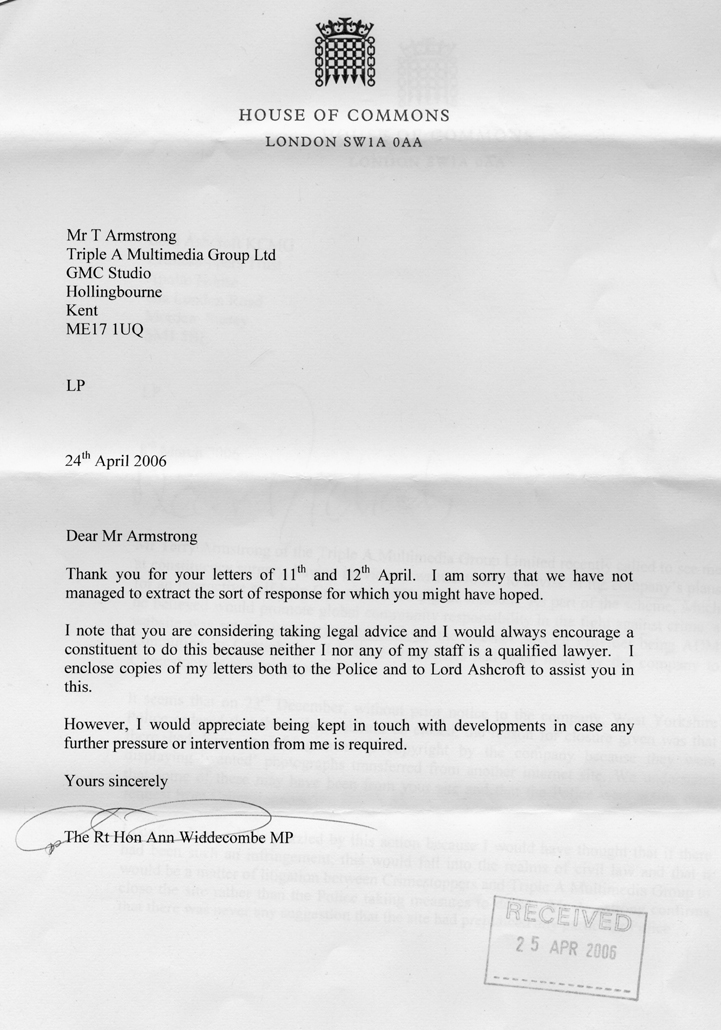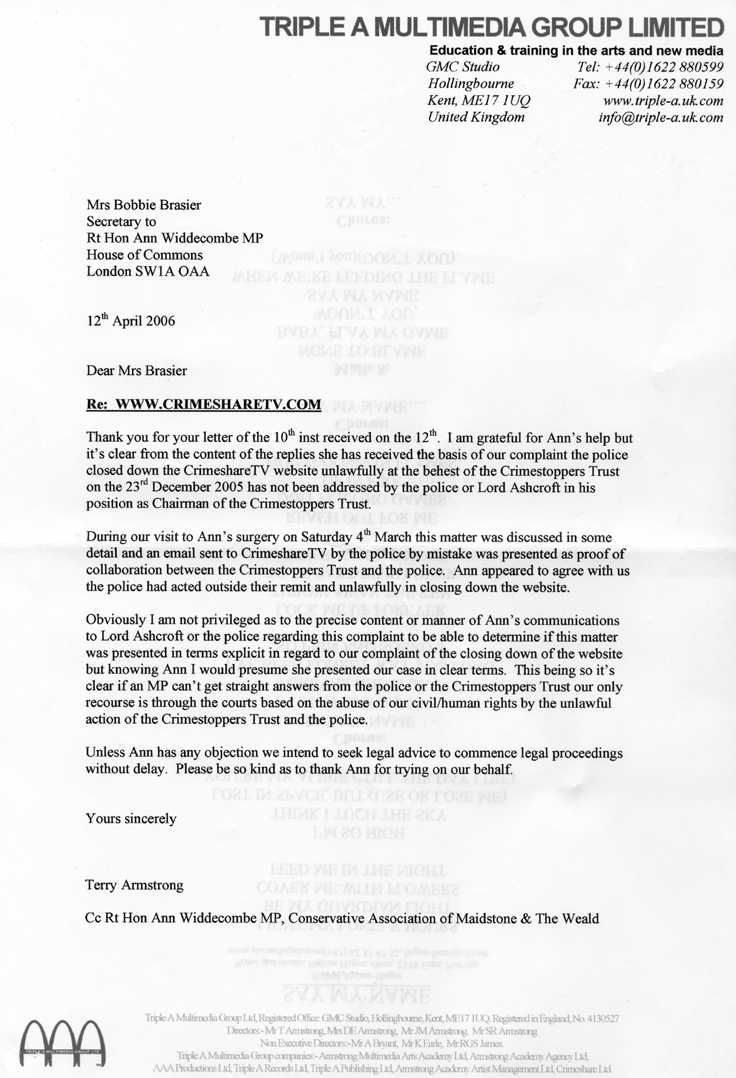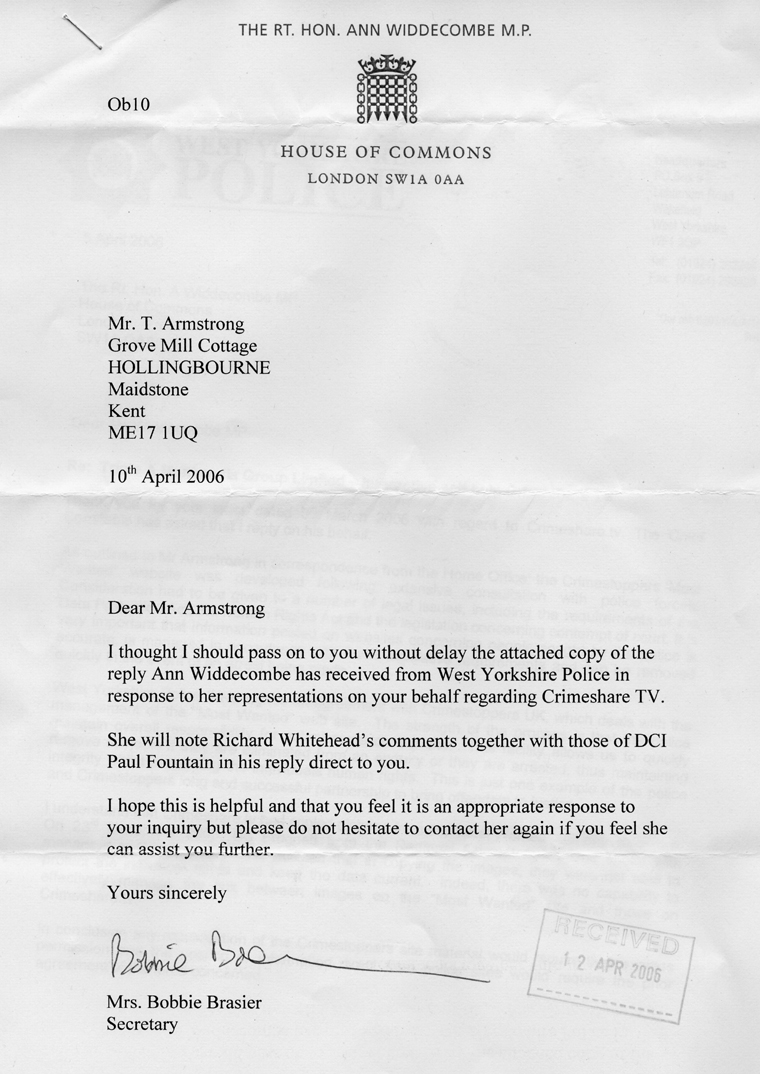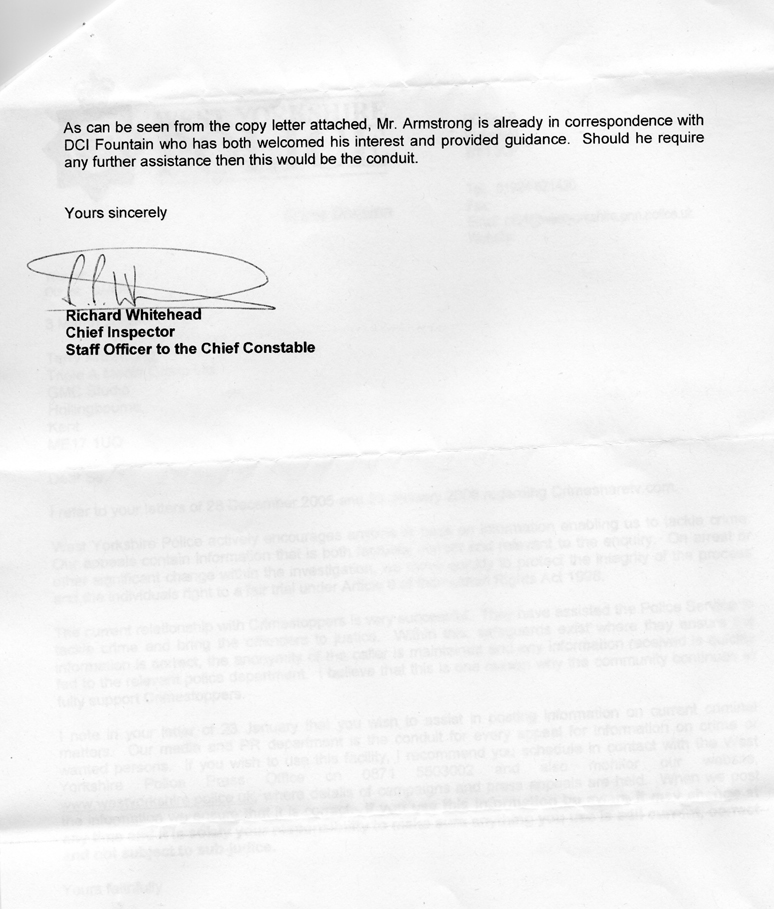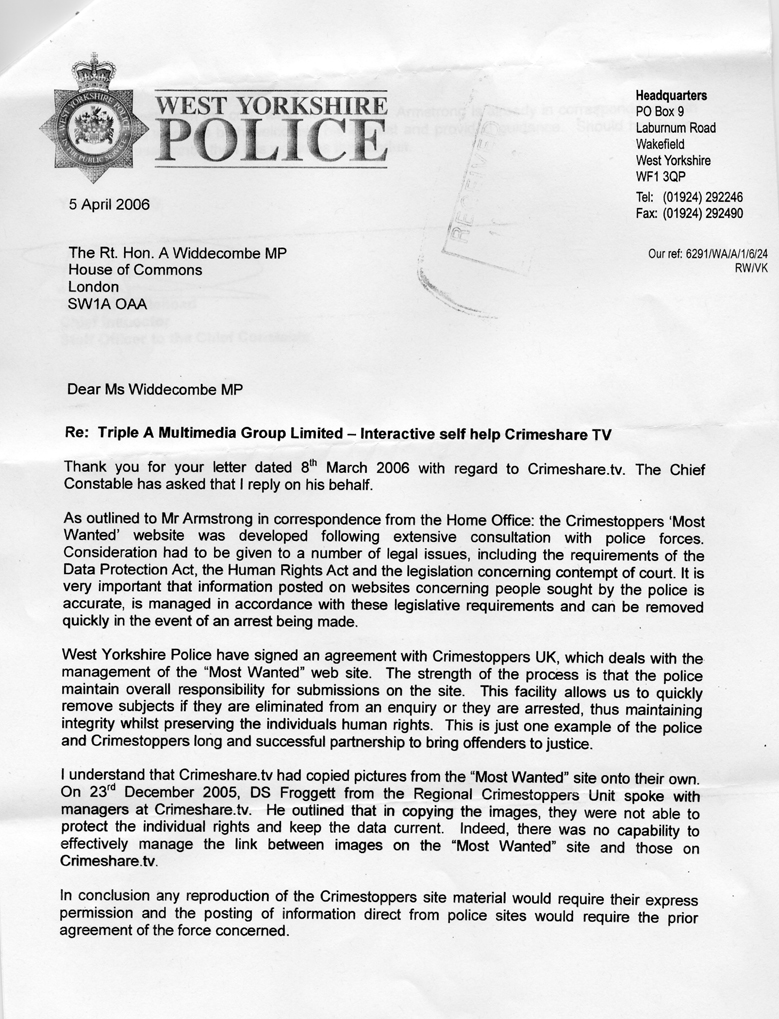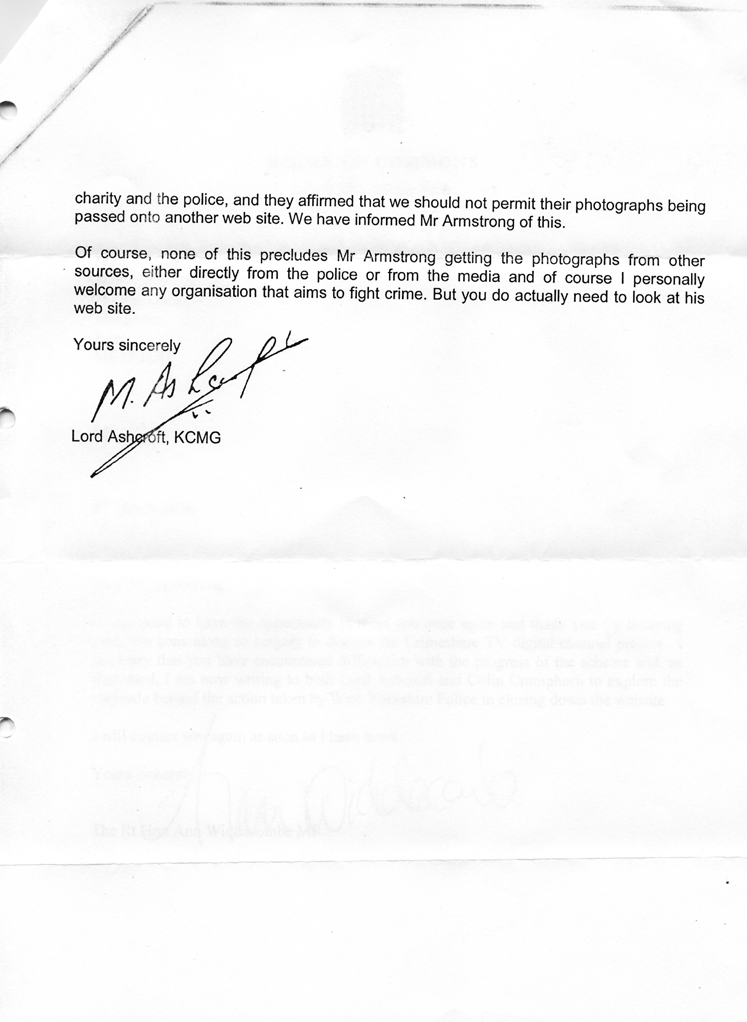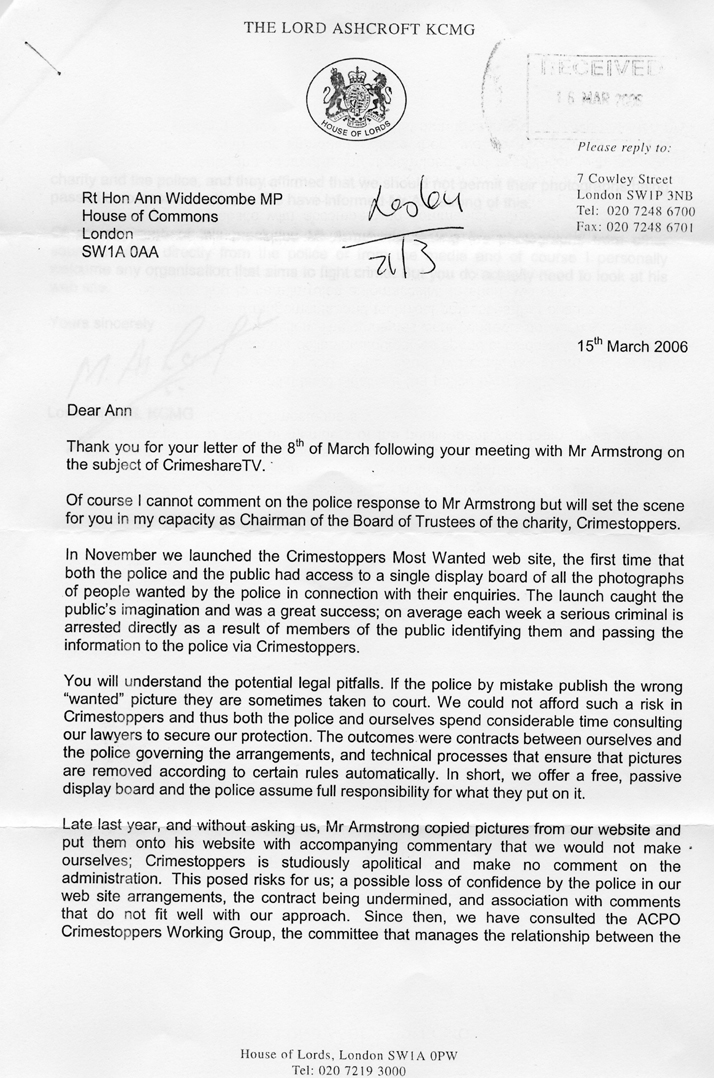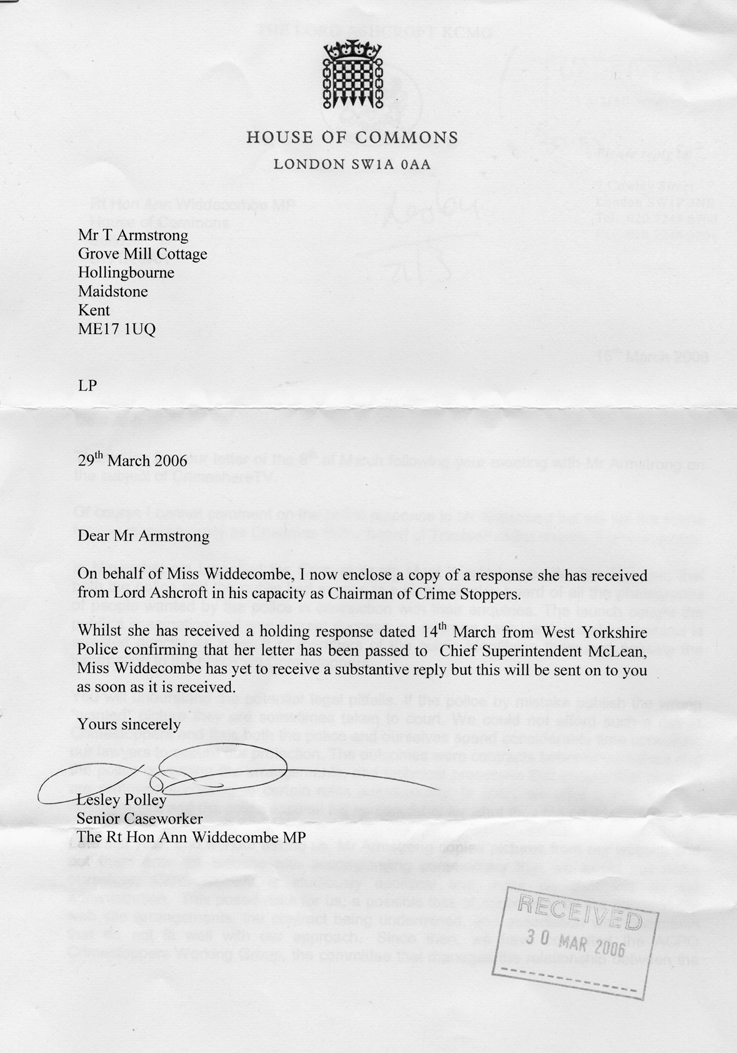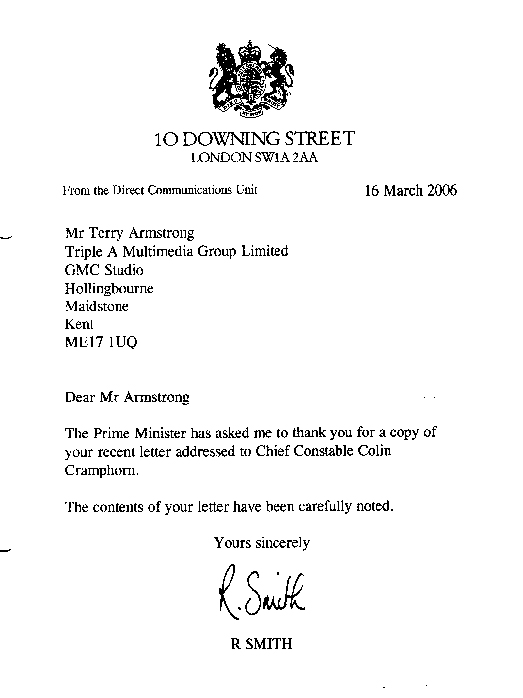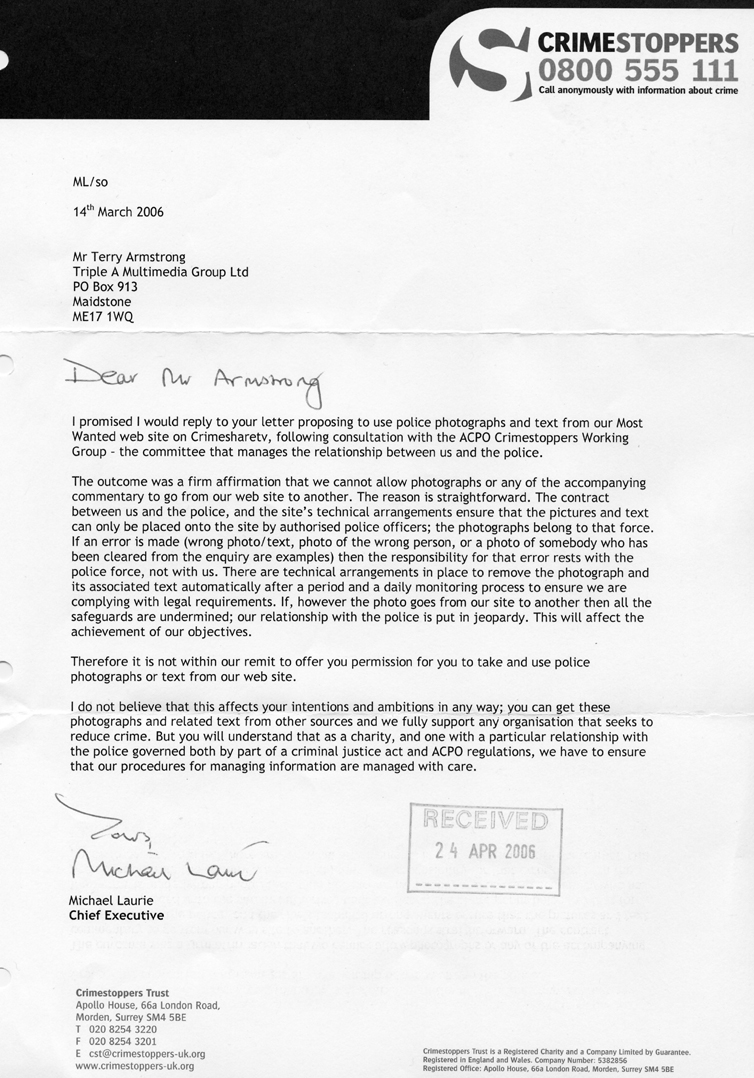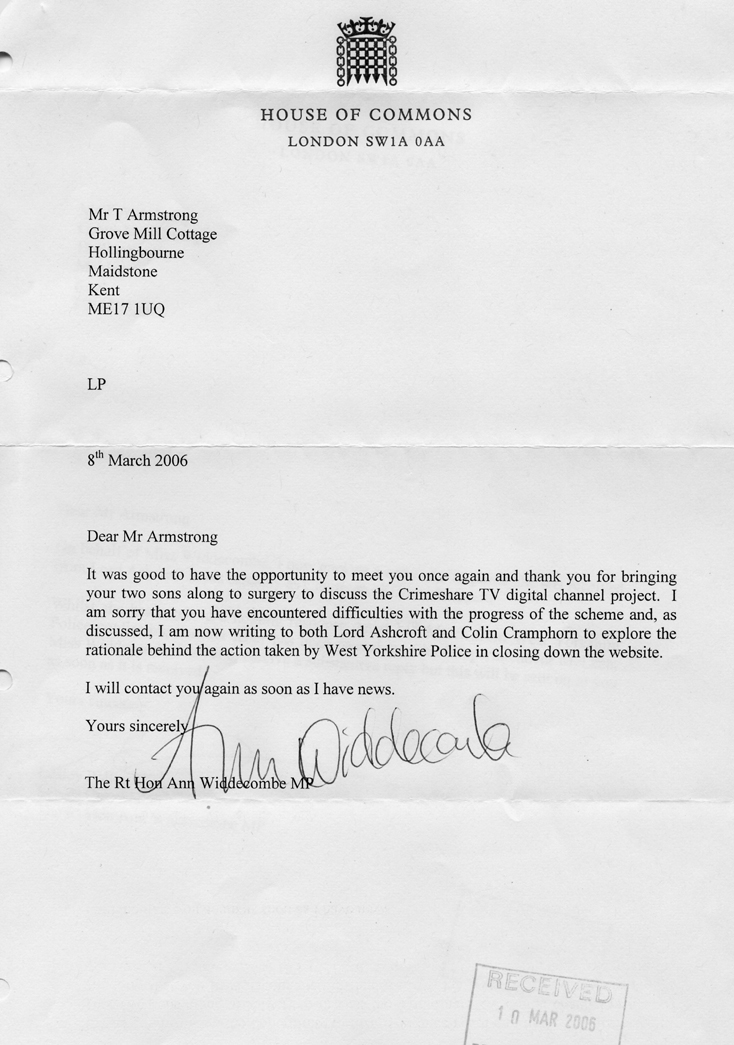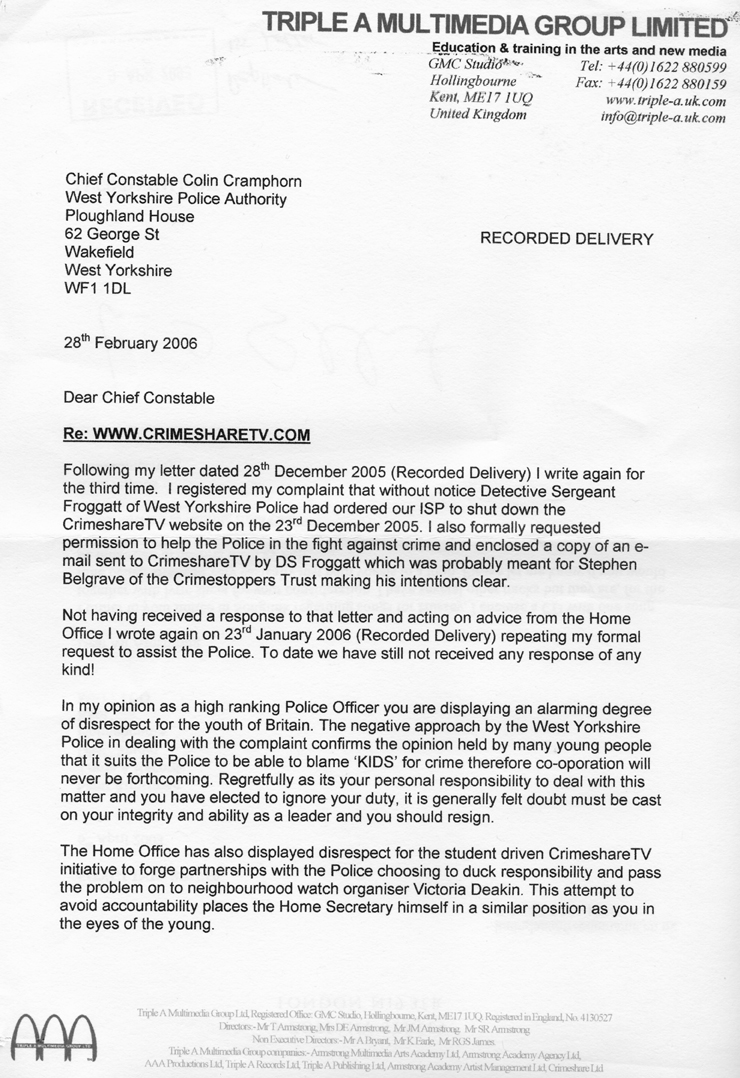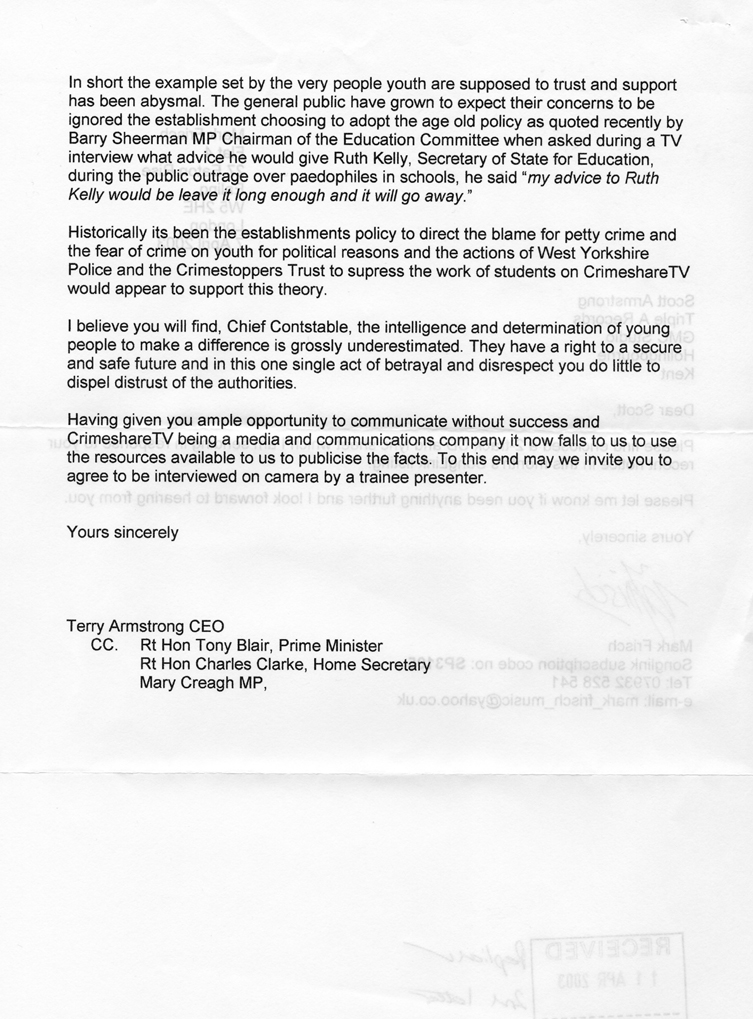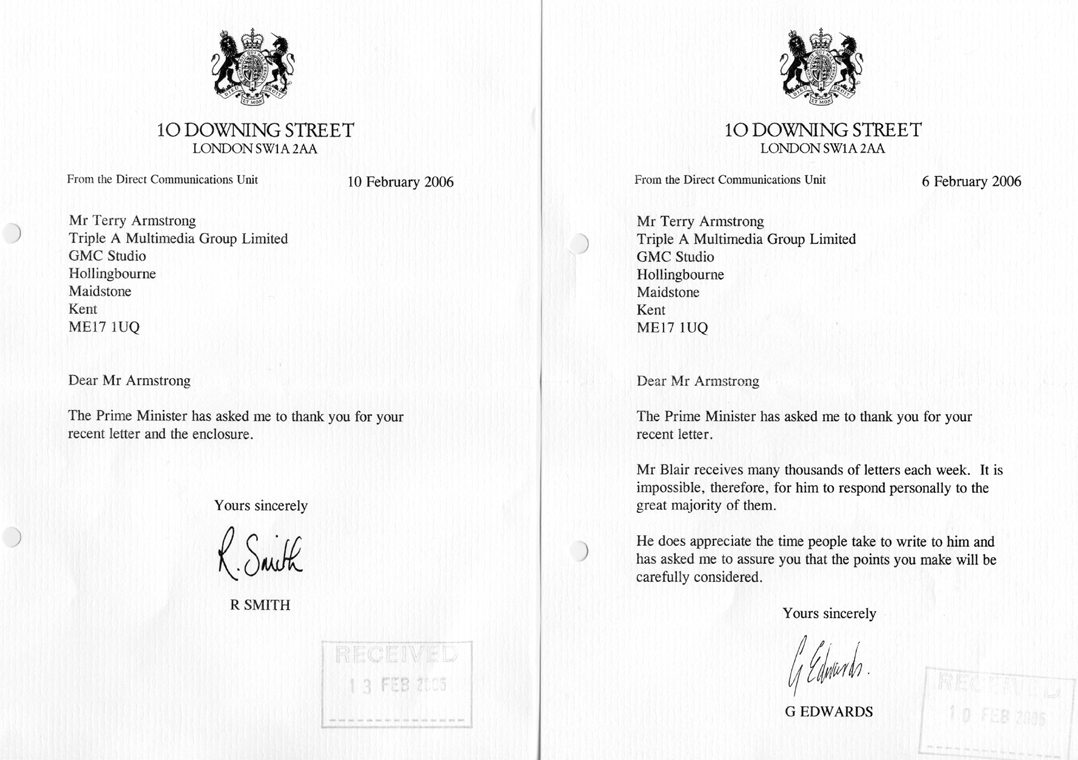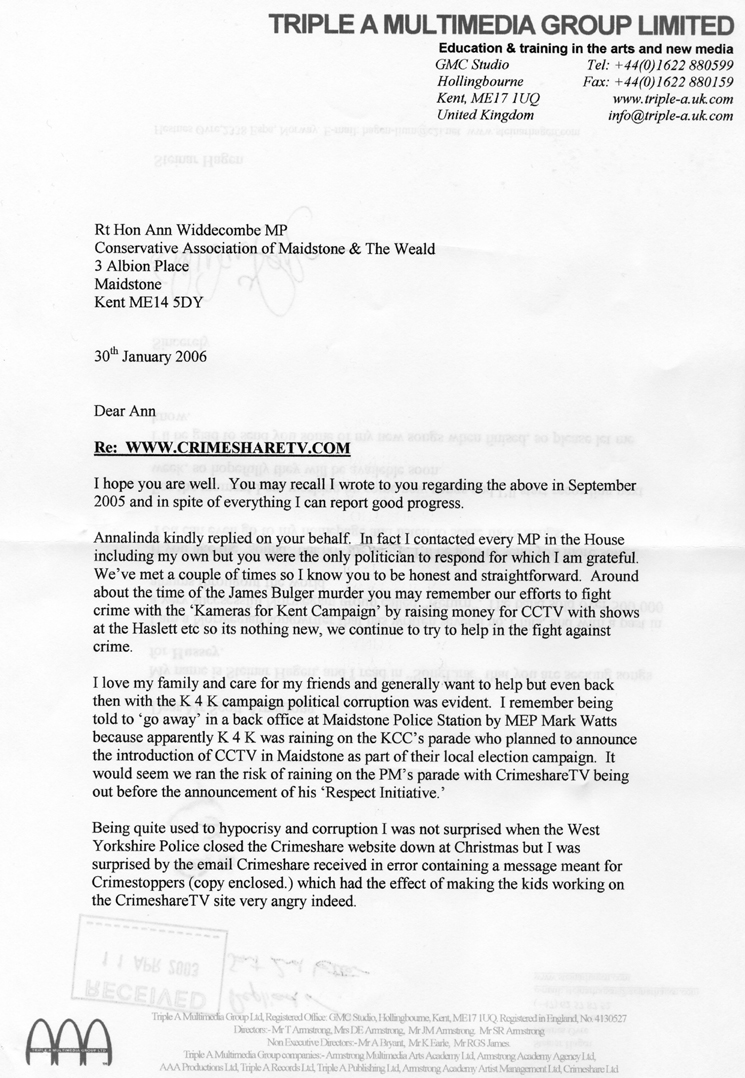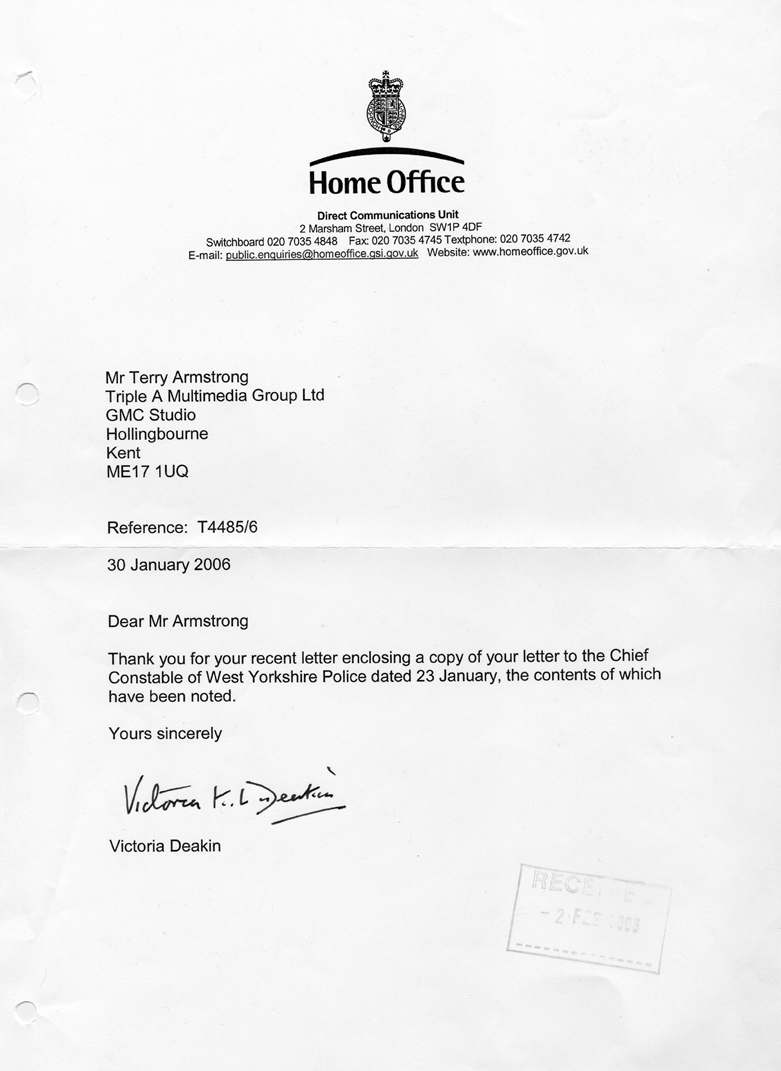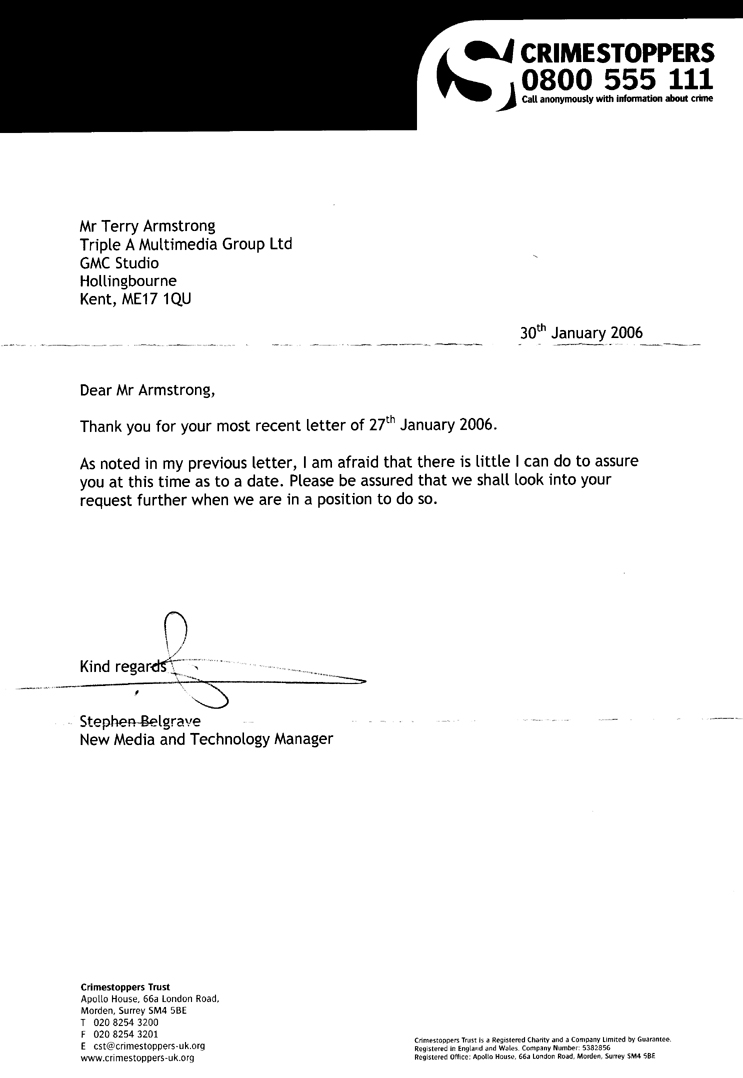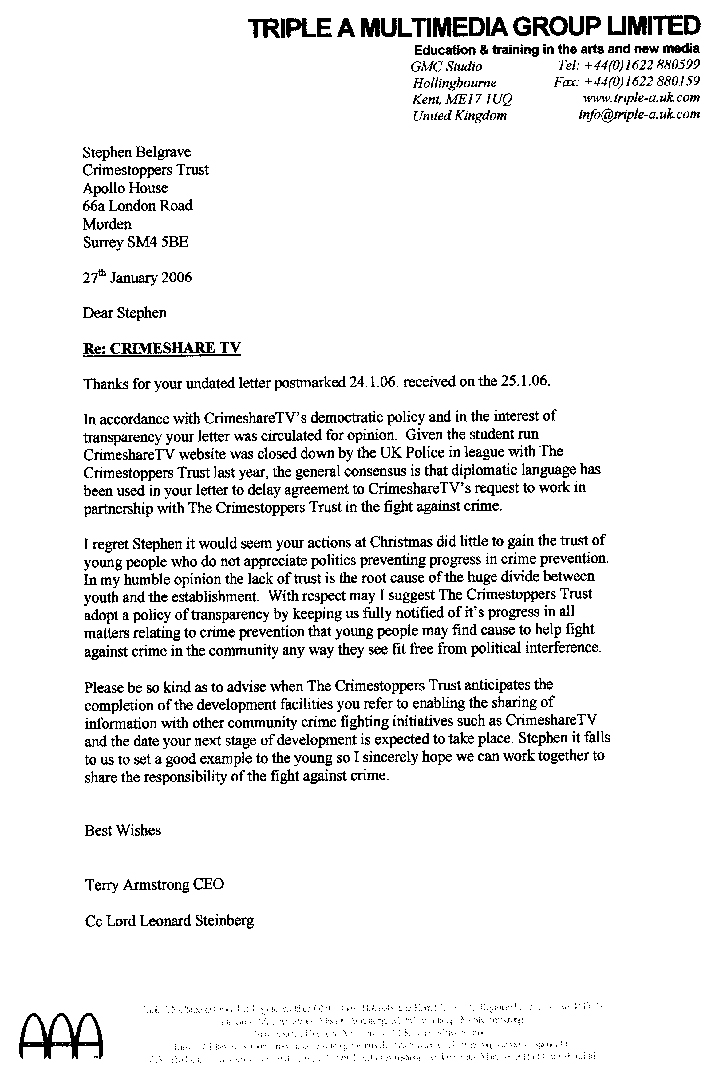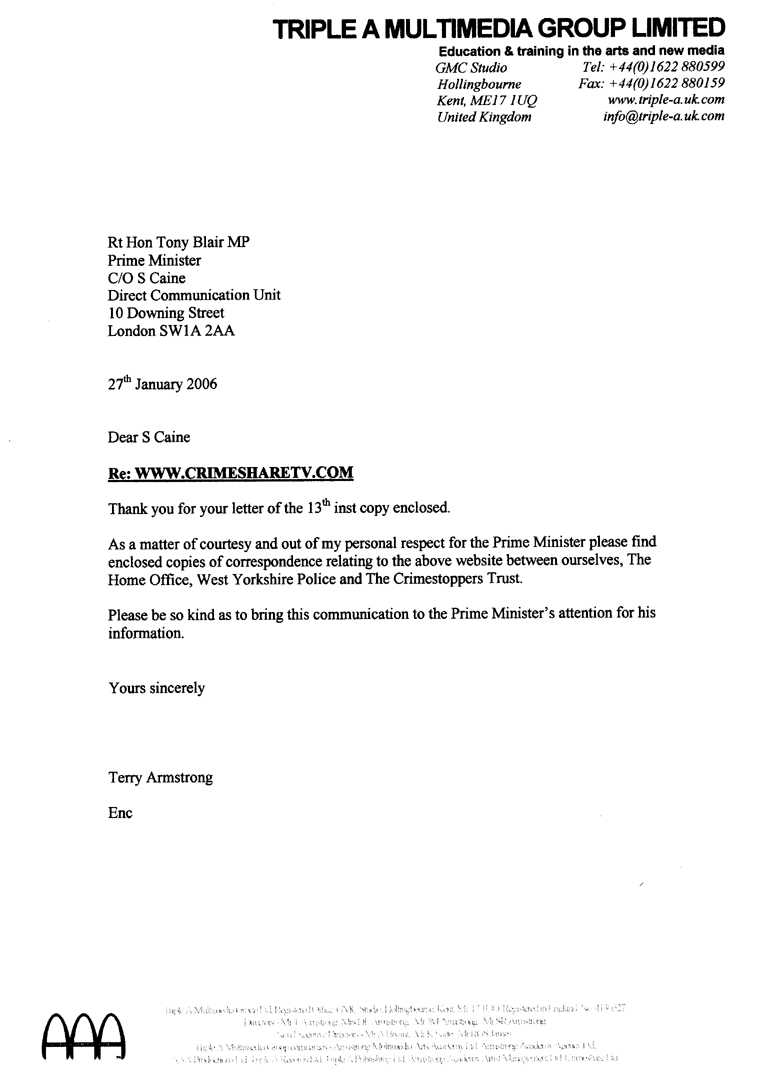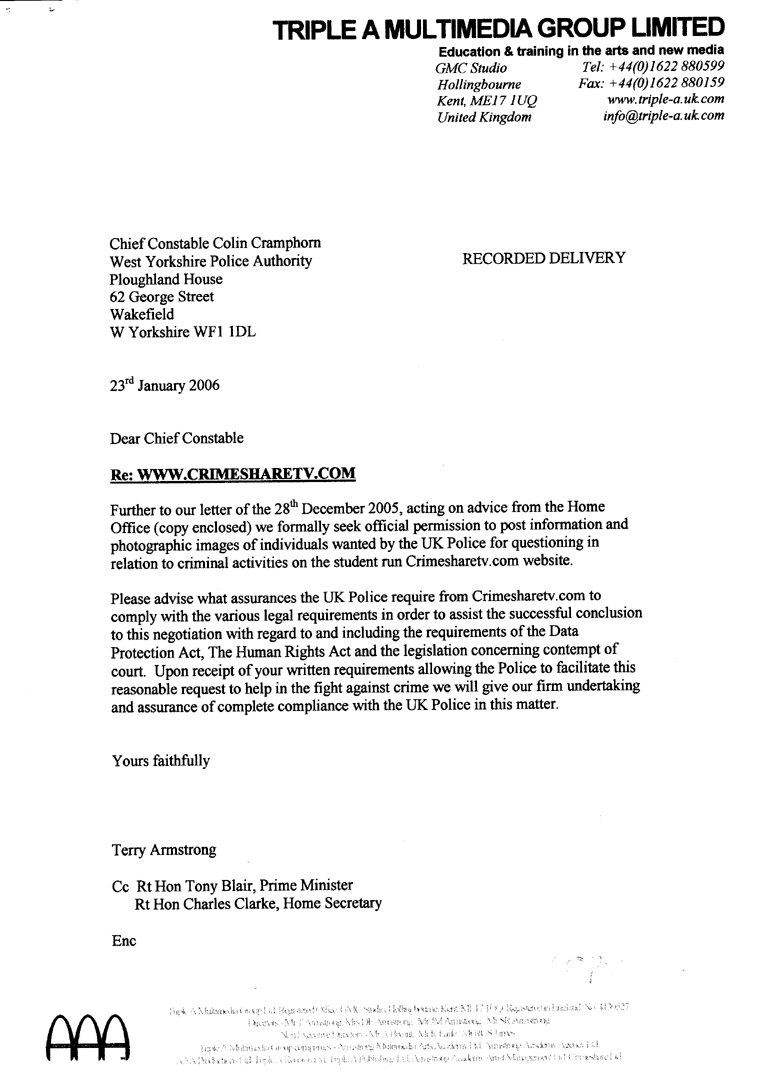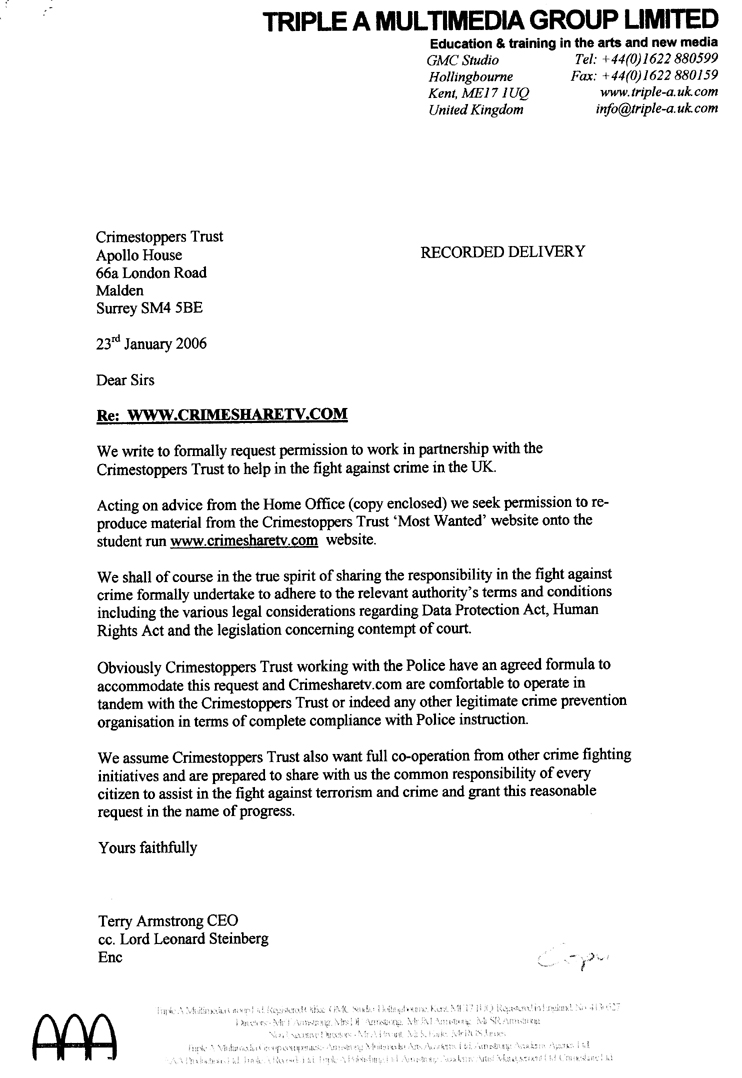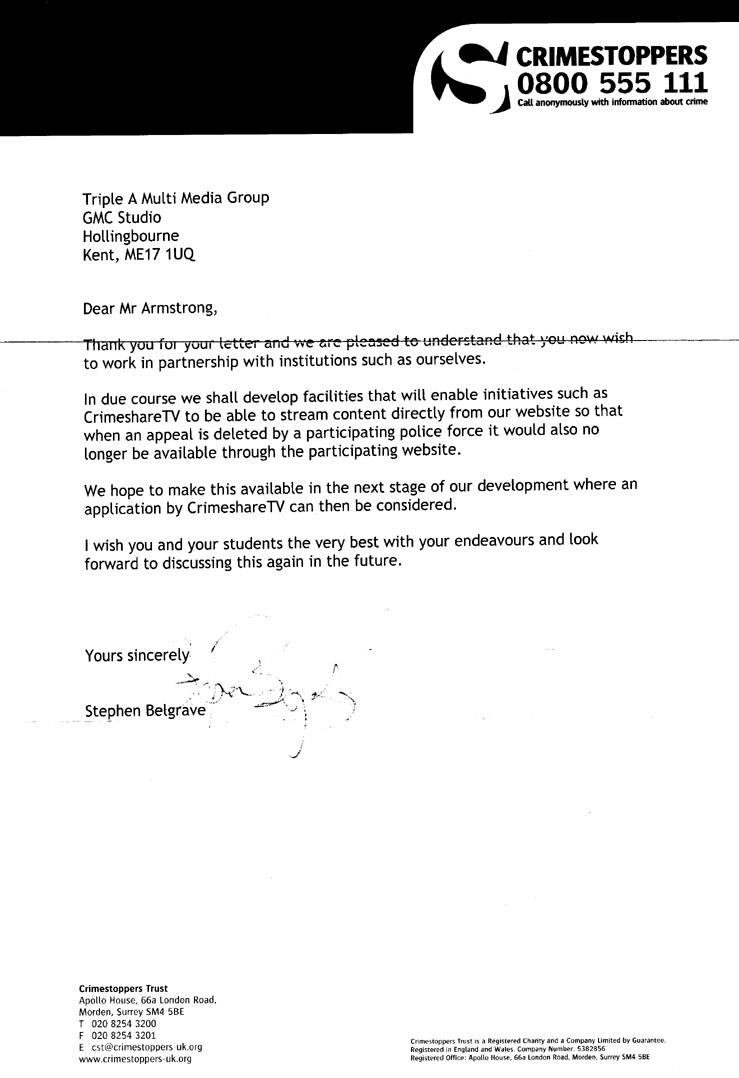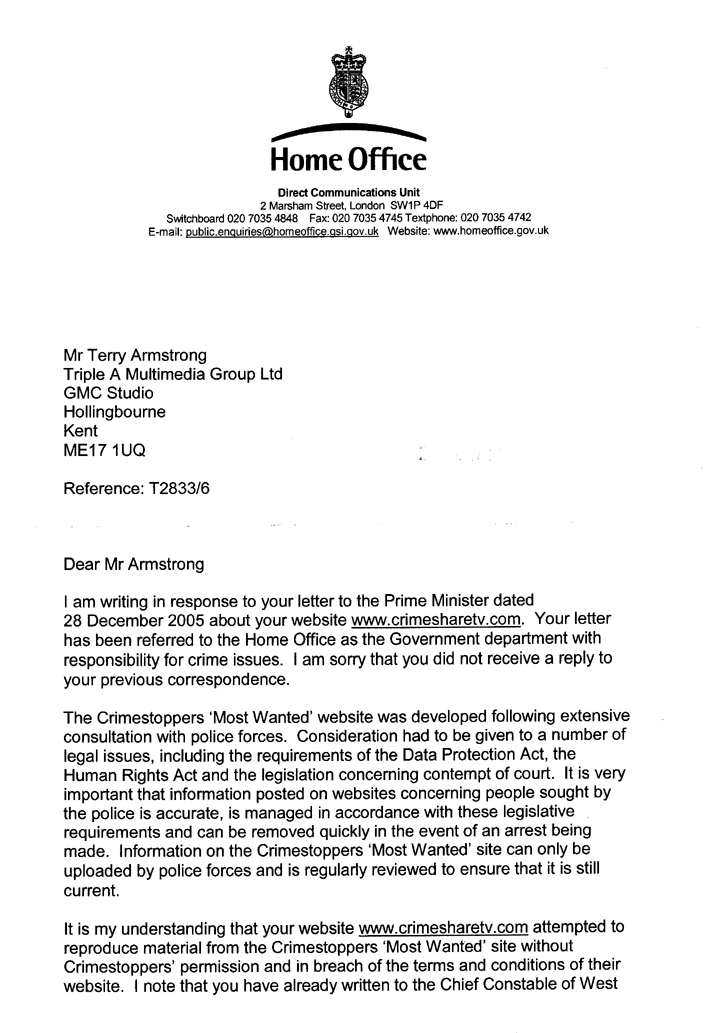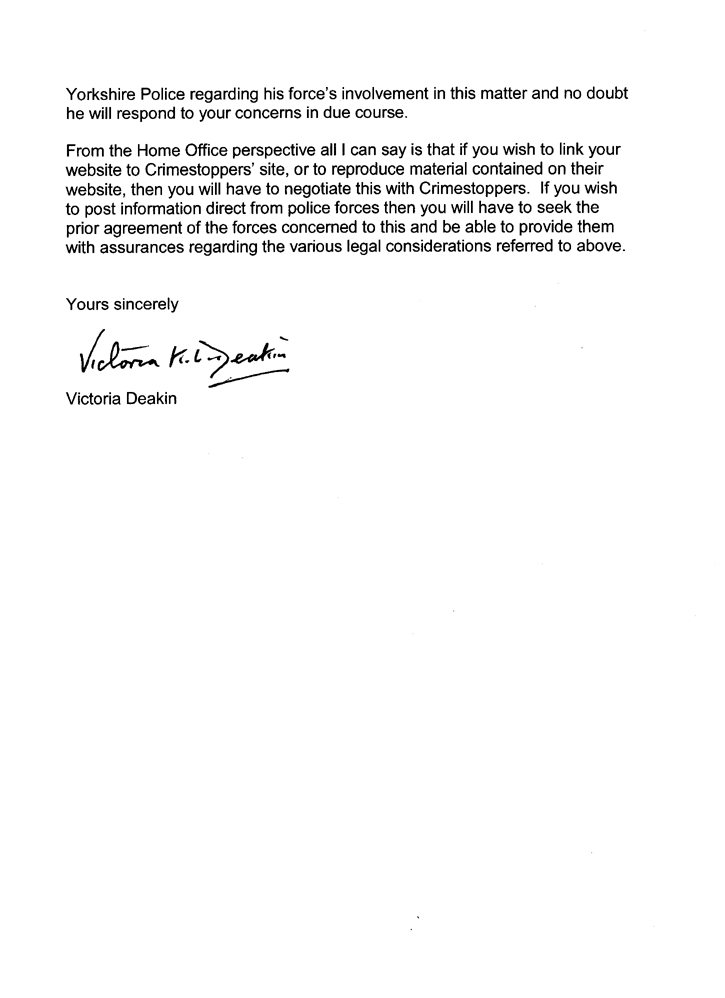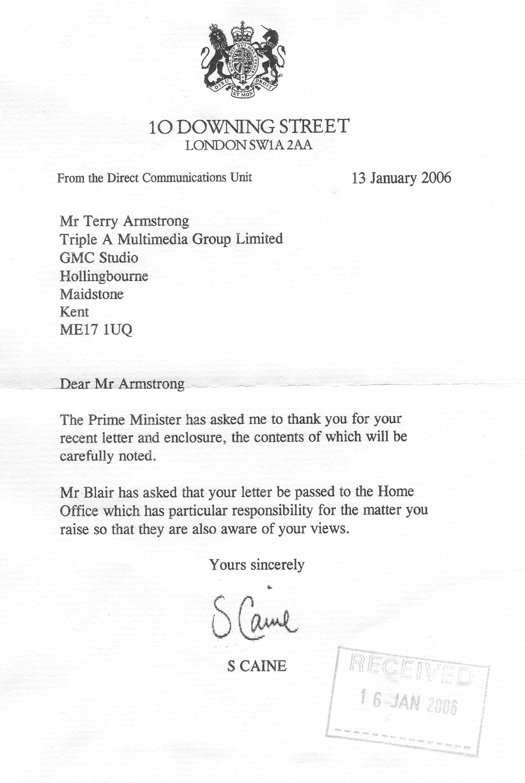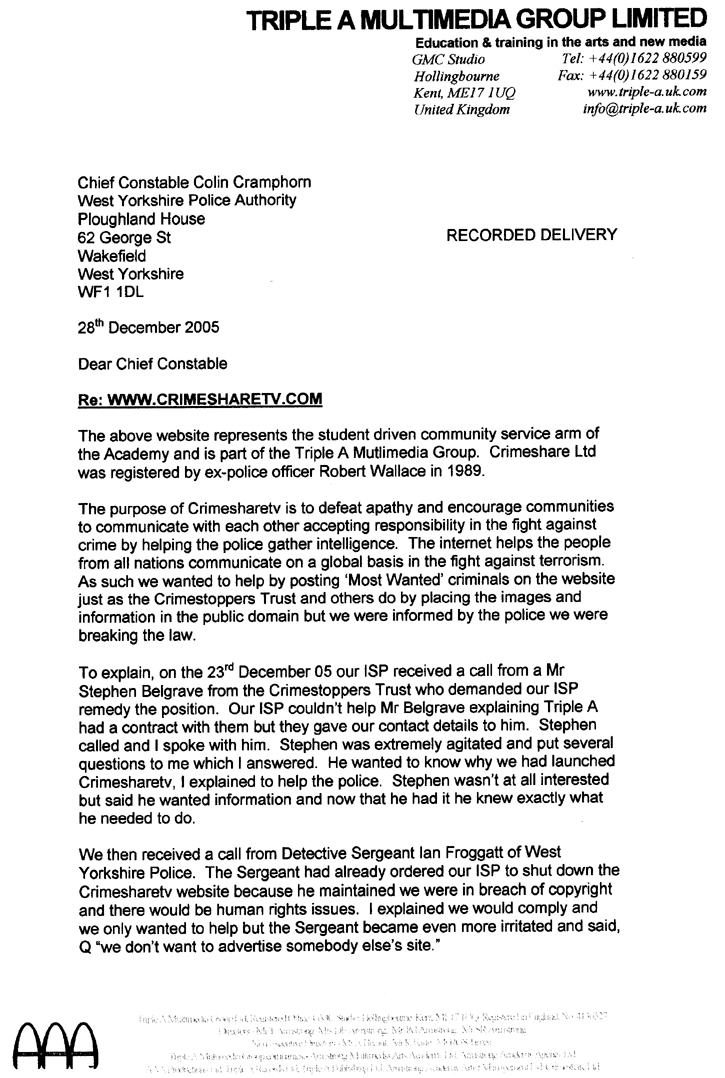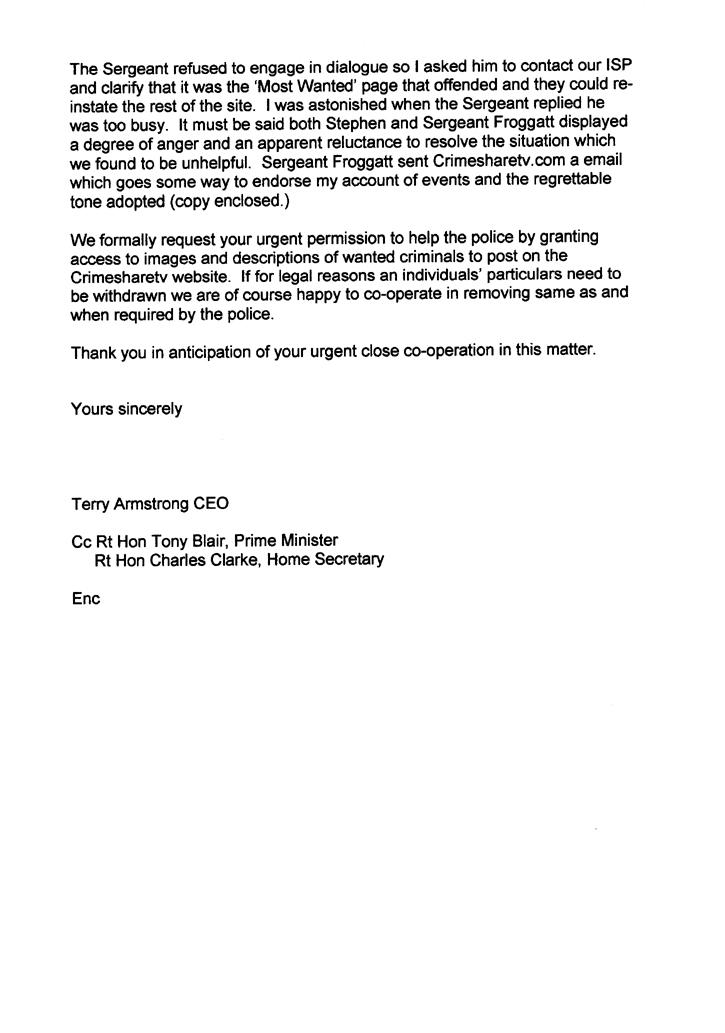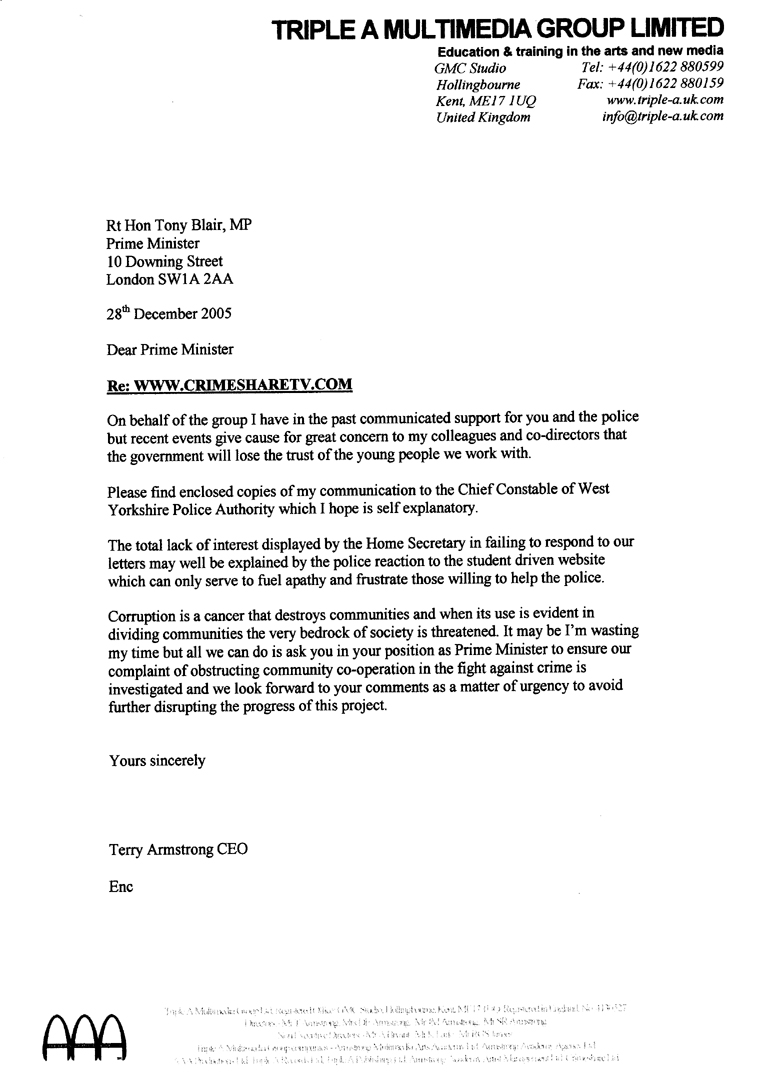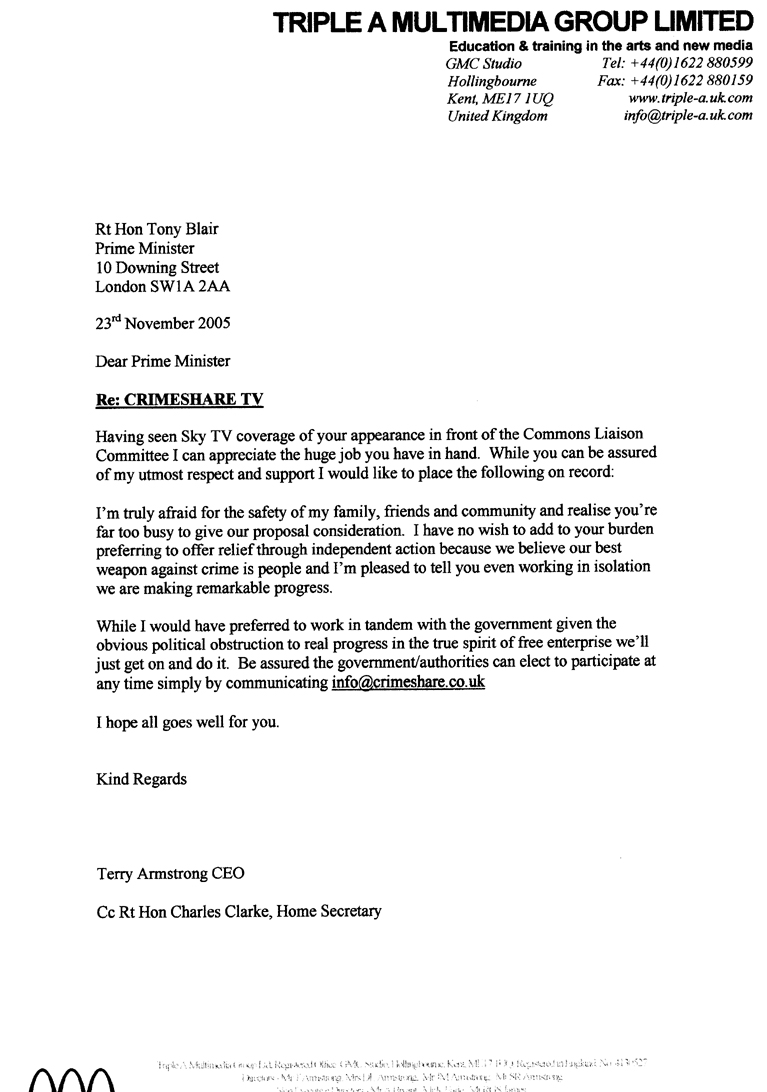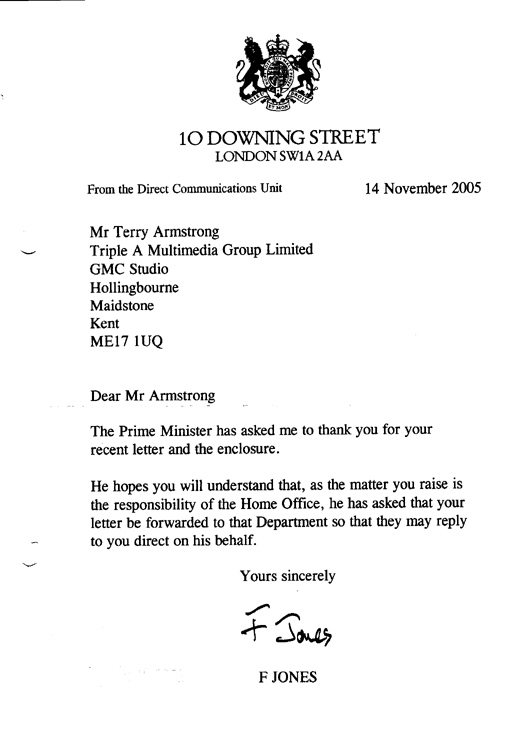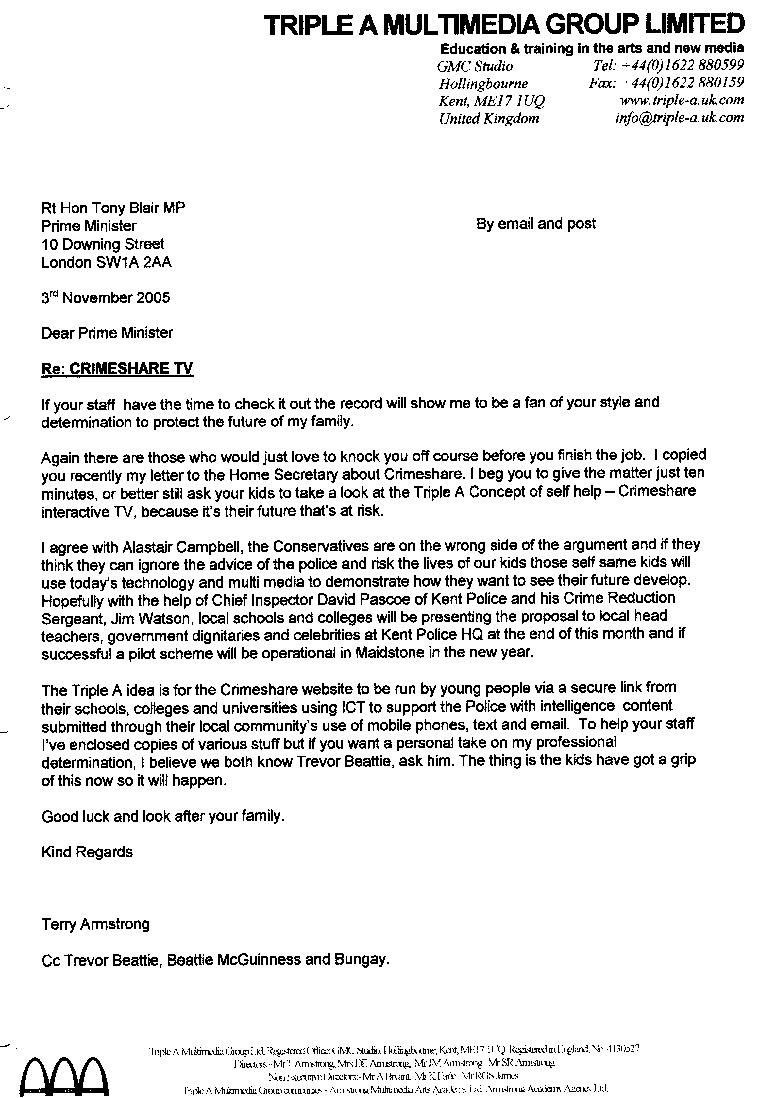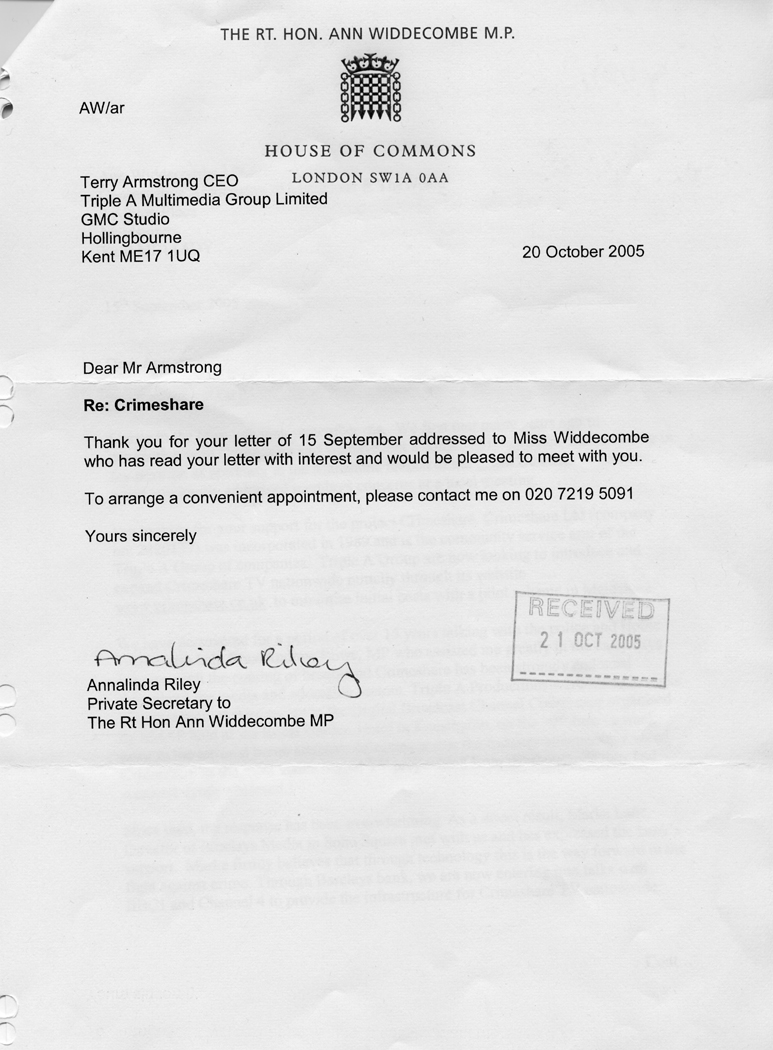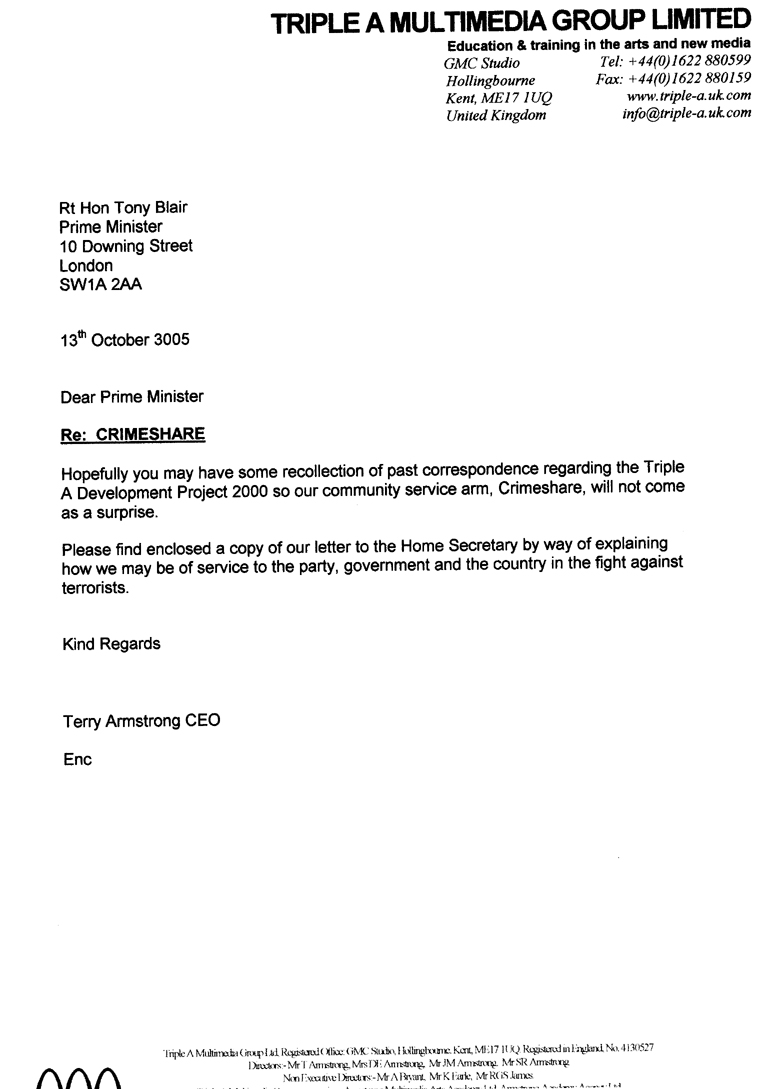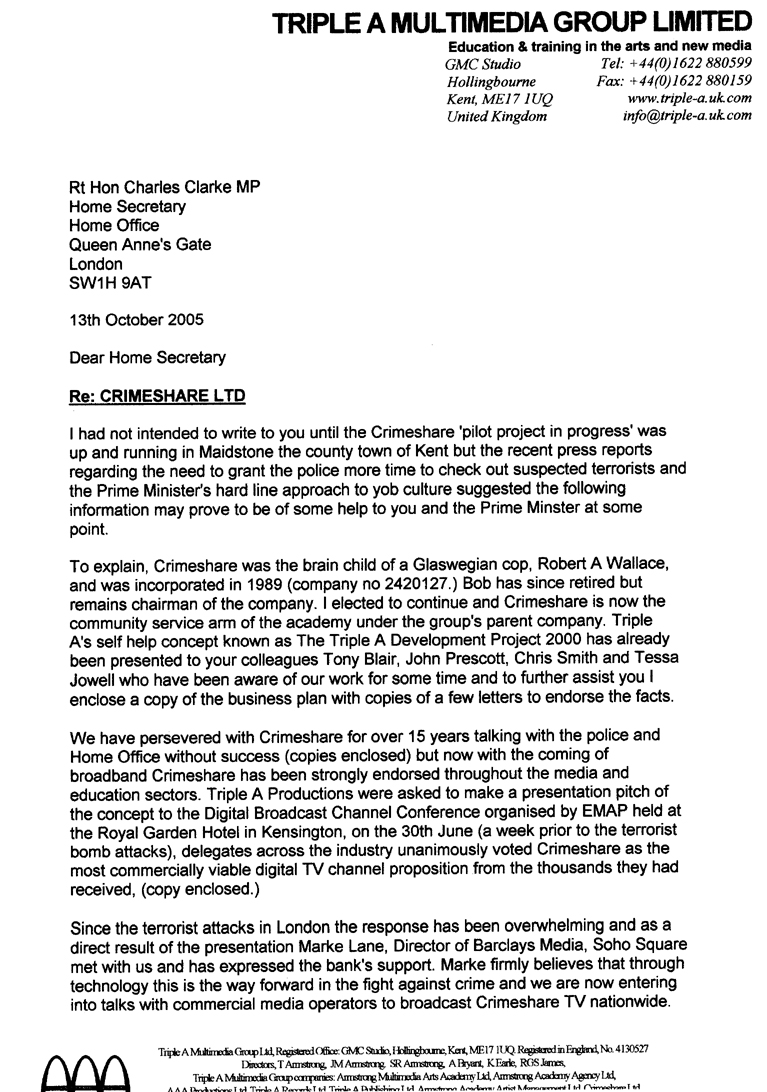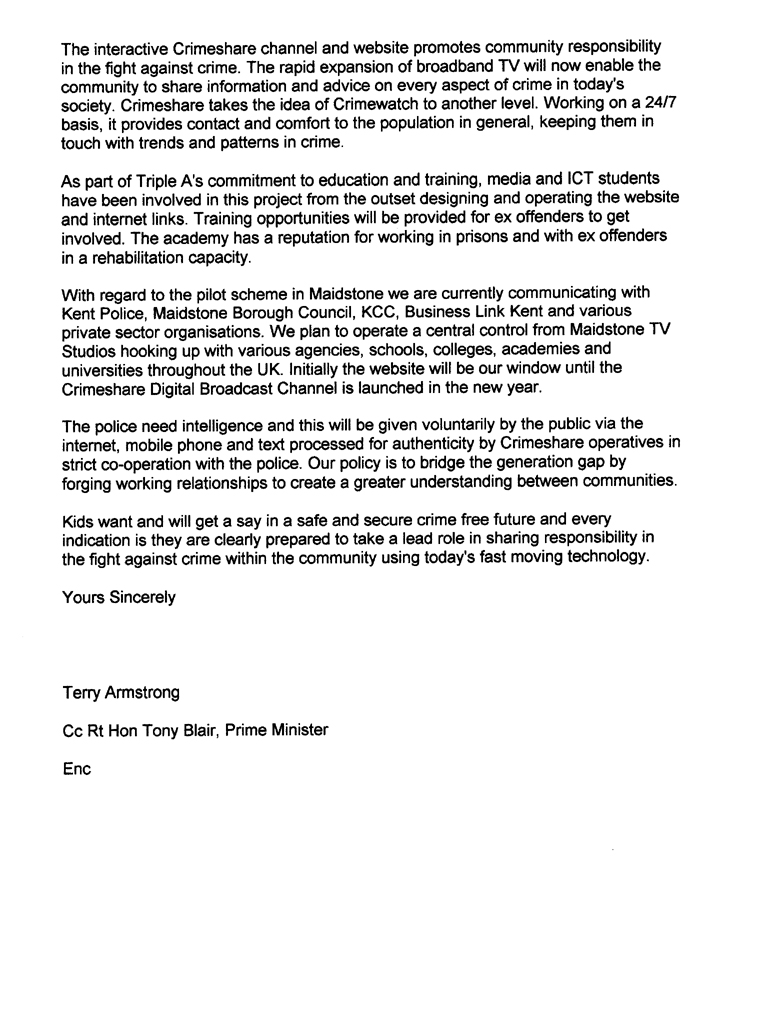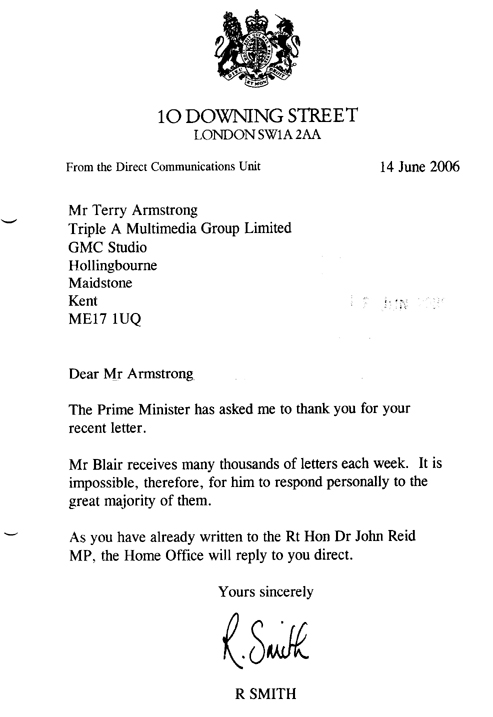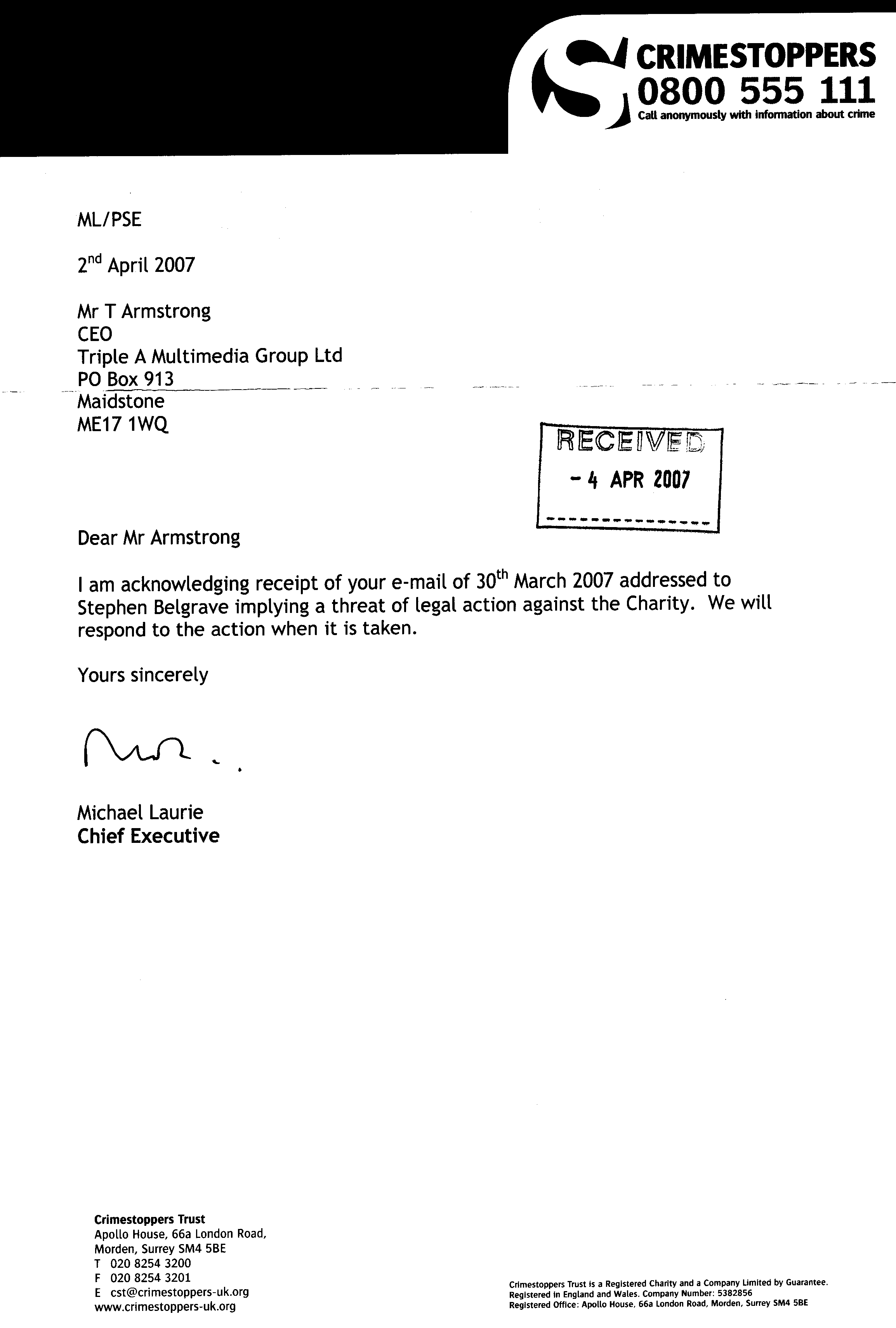 About us Talk to Tel Webmaster Editor Disclaimer Policy Links TOP
Part of the Triple A Multimedia Group

The cartoon images used were obtained from IMSI's MasterClips Collection.