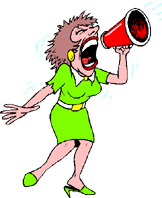 INFORMATION IS POWER. This is the page to come for the latest scams, frauds and crime that could effect you. Armed with this knowledge, you can take steps to protect yourself and your loved ones.
If you know of any scams in your area, please send us the details and we will post them up here. Let's give everyone a 'heads up'.
HOLIDAY SCAM sent in by Louise Wilkinson
A group of 8 people, (6 adults and 2 children) agreed to spend a week together in a villa during the summer of 2006 in the Algarve. We specifically wanted a villa that was very close to the beach.
I (Louise) spent many hours trawling through various internet sites until eventually I came across a company called Portside Promotions who had posted a villa on their site called Casa do Mar in just the area where we wanted to be, Gale beach.
I made contact with Elaine Campbell (a Scot living in the Algarve) in August and over the next few weeks we all decided that this was the villa for us and the weeks we wanted were available. (Elaine had checked with the owner). At the same time I had also noticed that another villa company called The Villa Agency also had the same villa in their brochure but they were quite a bit more expensive. (Should have seen the warning signs).
We agreed on the week of July 15th and duly paid our deposit via BACS into Elaine's bank account as requested, (would not accept a credit card) with an agreement to pay the remainder in June, 8 weeks before we were due to travel. (Apparently this account is in Jersey). Hilary made the payment on our party's behalf. We received a number of emails from Elaine over the next few months, one telling us that she had broken her arm and was returning to Scotland and many other odd emails.
I then received a very another strange email from Elaine which I noticed was meant to go to her friend in Edinburgh, she had sent it to me by accident. The email has reference to a visit to the doctors in Edinburgh. I think Elaine had told the doctors that she was resident in Edinburgh (when in fact she lives in Portugal) and her mother had said something that she did not like and wanted her to keep her trap shut, sounded like they were up to something. (Very difficult to put in words, but I have a copy of it I can send to you).
Payment date in June arrived and again Hilary sent the remainder of the monies owing to Elaine again via BACS into Elaine bank account.
As the date approached that we were due to travel, Hilary tried on many occasions to ask Elaine to send us details of how to find the villa etc. Elaine had many excuses, one being that she did not know the directions herself as she did not drive, and most of her clients get picked up at the airport by her driver and taken to the villa. We continued to ask her for details but she then told us we had to fill in some sort of form that she had forgotten and give her a deposit for breakages. We realise now it was all stalling tactics. She continued to evade our questions re directions to the villa and where the key would be kept.
On Friday 14th evening at about 5.30 Elaine rang Hilary's husband Nigel and told him that the villa was no longer available as the owner had died, owing a lot of money and that the bailiffs were currently removing furniture around her clients that were in the villa. She said that they had taken all the beds, but her clients were ok with it as they still had the sofa's to sleep on. Nigel then rang me and gave me the bad news.
That Friday evening, Gary (my husband) myself, Nigel and Hilary got together to try and sort out what we were going to do. We rang Elaine who told us that the bailiffs had now taken the sitting room furniture and she did not know what to do with her clients currently in the villa. We asked her what she was going to do about us as we were due to travel the next day and she eventually came back to us with another villa that she thought was available. Funnily enough Hilary had seen this villa on another villa agency's site. We did not like that villa and set about trying to find an alternative. I found a villa on Saturday morning through The Villa Agency and booked it. Elaine did not return our calls and we were told by some man that answered her phone that she was asleep. When we rang again, she told us that we had woken her up (obviously not at all bothered that she had taken our money but we did not have any accommodation to go to). We told her that we were booking another villa and that we wanted our money back.
We left for our flight on Saturday 15th and arrived at our new villa that evening. We had though decided that we would try and find the other villa (Casa do Mar) to satisfy ourselves of the situation. We found the villa and were surprised to find a family happily enjoying the Algarve sunshine by the pool. I went to speak to the lady who told me that they had booked the villa direct with the owner and that as far as she was concerned he was very much alive. We could see that all the furniture was in situ.
We rang Elaine from outside the villa. She was surprised to hear from us and when we told her that the villa was occupied and that all the furniture was in place, she then started to say things like "how strange", and "I wonder what is going on". She promised us that she would ring the owners house and try and find out what had happened and call us back.
We continued to enjoy our holiday and returned to England the following week. We waited for another week before we tried to contact Elaine. Elaine then and has done ever since come up with the most wonderful lies as to the situation( too many to put in this email and they change all the time) and obviously has never returned our money £2200.
I then decided to do my own investigation and found out via The Villa Agency the name of the owner. I sent an email to him and as we suspected, he was very much alive and could not believe the story I was telling him. He told me that he had rented his villa to Elaine twice in 2005, but that she still owed him 2000 euros. He had never agreed to make his villa available to Elaine as an agent in 2006.
The story just continues with Elaine now professing that she has no money and is trying to transfer money out of her savings account etc, etc, etc, We have copies of all the emails she has sent us with all the lies in them.
Hilary and I decided that we would contact the police in October of last year and since that time they have been making investigations as to her where abouts. Hilary actually found her mothers address in Edinburgh and the police did go to it, but unfortunately Elaine was not there. Elaine told us that she lived in the Algarve. In fact she used to and still has a box office number where she asks people to send contracts etc to, but we have found out that she actually lives in Lisbon.
In addition on a website called Crimeshare, some people from America posted some interesting information on Elaine that she had scammed them out of thousands of dollars of money. (Worth reading) but we have been unable to make contact with any of them. I have posted a couple of things there about Elaine hoping someone would contact us.
She also has a couple of internet sites where she advertises properties around Europe.
What we need to try and do is find other people that have been duped by Elaine, (we know that to be her real name) as the police will not go to Portugal to find her, they are only able to arrest her if she comes into this country.
Even though this document is very long, I have not given you all the information we have, however I can do this if you need it.
Louise Wilkinson